Gift of Life encourages individuals to generate hope, advocacy and passion by registering to become an organ, tissue and cornea donor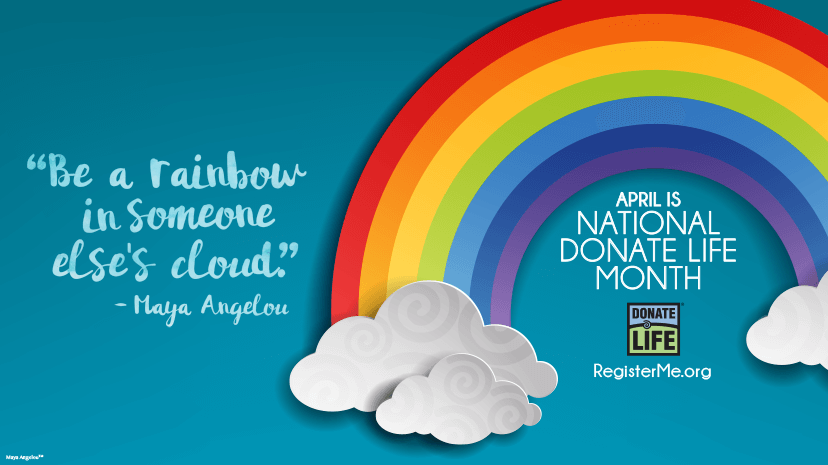 (Philadelphia, Pa.) – Each day, 20 people in the United States die while waiting for a life-saving organ transplant. Main Line Health is pleased to join Gift of Life Donor Program and organ procurement organizations throughout the country to inspire hope, advocacy and passion for National Donate Life Month and beyond. Gift of Life is encouraging individuals to register to become an organ, tissue and cornea donor.
"Transplants save thousands of lives each year but the number of people in need of transplants far exceeds the number of organs, tissues and corneas that are donated," said Barbara Wadsworth, RN, chief nursing officer at Main Line Health. "Gift of Life does an extraordinary job raising awareness of organ donation, increasing donor registration and supporting the individuals and families who donate and receive. As a member of the Board of Governors I'm honored to support this wonderful organization."
Main Line Health will honor organ and tissue donors and their families this month by hosting Tree of Life/Donor Recognition Ceremonies at the following locations:
Representatives from Gift of Life as well as individuals and families affected by organ donation will be on hand to share their stories and raise awareness.
Some important facts about organ, tissue and cornea donation:
Anyone can be a potential donor regardless of age, race or medical history.
More than 8,000 people wait for a life-saving organ transplant. Thousands more wait for tissue transplants that would greatly enhance their quality of life.
Only half of registered drivers in Pennsylvania have designated themselves as organ and tissue donors.
Right now, more than 118,000 men, women and children are waiting for an organ transplant that can save their lives.
Because conditions such as diabetes and hypertension are often more prevalent in the multicultural community, these individuals make up more than 50 percent of those on the national organ transplant list.
Individuals are encouraged to talk with family members and friends about registering as a donor. Each organ, tissue and cornea donor can help up to 75 people. To sign up, visit donors1.org.