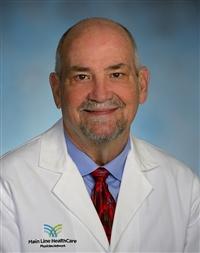 The Main Line HealthCare physician network is pleased to welcome Rodney Durham, MD, FACS, to Lankenau Medical Center. Dr. Durham comes to Main Line Health from Lakeland Regional Health in Lakeland, Florida, where he was associate director of trauma services and responsible for the trauma quality improvement program.
Dr. Durham is board-certified in surgical critical care and general surgery, and has more than 25 years experience in practice. He will provide trauma coverage and care of patients in the surgical ICU and Lankenau and will also serve as a member of the clinical faculty for the general surgery residency program, overseeing resident education in the surgical ICU.
A former professor of surgery at the University of South Florida, Dr. Durham had held several leadership positions in trauma and critical care surgery, including director of surgical critical care at University of South Florida/Tampa General Hospital and at Sacred Heart Health System in Pensacola. He also served as a co-director of the ICU and director of the Surgical Critical Care Residency Program at St. Louis University Health Science Center.
Dr. Durham earned his medical degree from the Medical College of Georgia, completed his residency in general surgery at the University of Michigan, and a fellowship in trauma and critical care at the University of Texas Southwestern Medical Center. He is a Fellow of the American College of Surgeons and a member of the American Association for the Surgery of Trauma and the Society of Critical Care Medicine.