(Media, Pa.) – The Main Line HealthCare physician network is pleased to welcome Mitchell Berger, MD, PhD, to Urogynecology Associates of Philadelphia.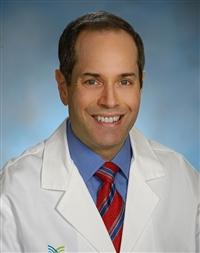 Since 2012, Dr. Berger's clinical practice has largely been devoted to the care of women suffering with the distressing symptoms of pelvic floor dysfunction, including pelvic organ prolapse, urinary incontinence, accidental bowel leakage, and pelvic pain. He also specializes in non-cancerous disorders of the vulva, vagina, and sexual dysfunction in women. Dr. Berger offers expertise in reconstruction surgery using native tissues, transvaginal surgery and minimally invasive and robotic techniques.
Dr. Berger is board-certified in female pelvic medicine and reconstructive surgery. He earned his medical degree from the University of Pennsylvania School of Medicine, and completed his residency in obstetrics and gynecology and a fellowship in female pelvic medicine and reconstructive surgery at the University of Michigan. Dr. Berger is a member of the American Urogynecologic Society, the International Society for the Study of Vulvovaginal Disease, and the American Congress of Obstetrics and Gynecology.
Main Line HealthCare Urogynecology Associates has two convenient office locations: Riddle Hospital, Health Center 3, Suite 3404, at 1098 West Baltimore Pike in Media, and Paoli Hospital, Medical Office Building 3, Suite 333, at 255 West Lancaster Avenue, in Paoli. Dr. Berger welcomes new patients and participates in most insurance plans, including HMOs and PPOs. He joins Marc Toglia, MD in practice.
To make an appointment with Dr. Berger, or for more information about the practice, call 610.627.4170, or visit mainlinehealth.org/urogyn-philly.