The inaugural Philadelphia Cardiovascular Summit was held on November 17–18 at the Sofitel Philadelphia, featuring the region's leading authorities in cardiovascular disease who discussed cutting-edge topics intended to advance the diagnosis and treatment of cardiovascular disease.
The Philadelphia Cardiovascular Summit was led by Konstadinos Plestis, MD, system chief of cardiothoracic and vascular surgery at Main Line Health, and William Gray, MD, system chief of cardiovascular disease at Main Line Health and president of Lankenau Heart Institute. The summit featured high-level, interactive content with educational lectures delivered by regional physicians who are nationally-recognized in the field of cardiology and cardiovascular surgery.
"We are proud to have created such a high-quality program in Philadelphia which brought some of the brightest minds in our profession and educated the more than 150 health care professionals who were in attendance," says Plestis. "Our vision for organizing the summit was to deliver a comprehensive, multifaceted program that would advance cardiovascular patient care in the Philadelphia region and beyond."
We were honored to have immediate past president of the Society of Thoracic Surgeons, Dr. Joseph Bavaria delivering the keynote speech. Dr. Bavaria discussed the current and future state of outcomes reporting in cardiovascular surgery and the impact on the profession during his session. Honorary speaker, Dr. Raymond Singer shared his personal journey through changes that have affected the way cardiovascular surgeons team up with their cardiologist colleagues.
"With topics ranging from innovative treatments for complex aortic disease, the latest in transcatheter aortic and mitral valve therapies, advances in the treatment of atrial fibrillation and the future of cardiac imaging, our program provided insights into the clinical and practical issues that health care professionals encounter on a daily basis," adds Gray.
The Philadelphia Cardiovascular Summit brought together more than 35 physician experts who presented on the latest advancements and treatments in the field cardiovascular medicine and surgery. The faculty represented some of the Mid Atlantic region's leading institutions including Main Line Health, Penn Medicine, Jefferson Health, and Temple University Hospital in Philadelphia; Lehigh Valley Health System in Allentown, Pennsylvania; Rutgers Health/Robert Wood Johnson, Lourdes Health System and Hackensack University Medical Center in New Jersey; and Lenox Hill Hospital, Weil-Cornell Medical Center and Mount Sinai Hospital in New York.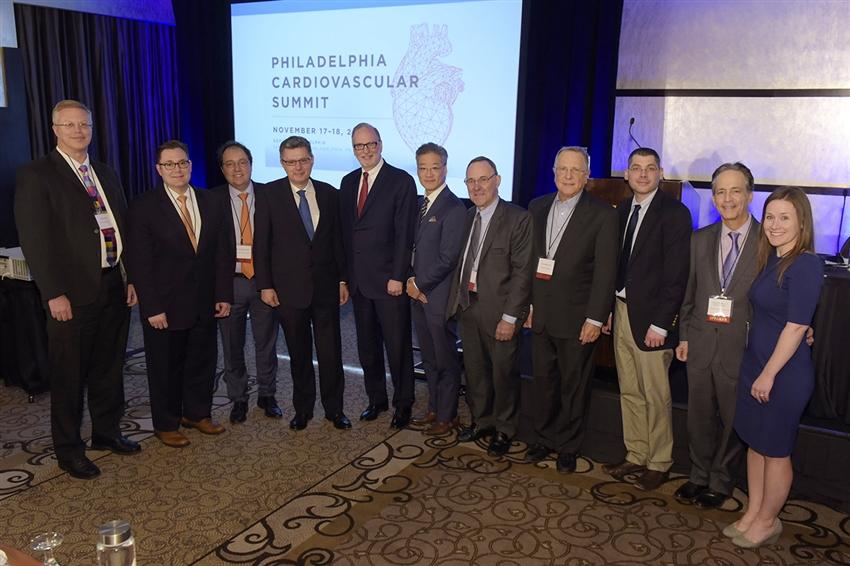 The CME program was organized by Main Line Health and Lankenau Heart Institute and was financially supported through educational grants and exhibits from industry partners.
For more information about Main Line Health's Lankenau Heart Institute and cardiovascular services offered across the system, visit mainlinehealth.org/heart.