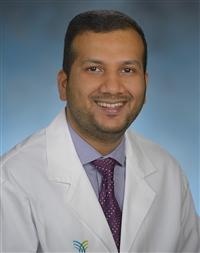 Main Line HealthCare physician network is pleased to welcome Sumedh Kakade, MD to Delaware County Surgical Associates, located at Riddle Hospital.
Dr. Kakade specializes in minimally invasive colorectal and general surgeries, using advanced laparoscopic and robotic-assisted approaches. He also treats inflammatory bowel disease (IBD), ulcerative colitis, Crohn's disease, and colon cancer, and has a special interest in colorectal disease prevention via screening, diagnostic and therapeutic colonoscopy.
Dr. Kakade earned his medical degree from Terna Medical College in India, completed his general surgery residency and chief residency at Lankenau Medical Center and his colorectal surgery fellowship at Thomas Jefferson University Hospital.
Main Line HealthCare Delaware County Surgical Associates is conveniently located on the campus of Riddle Hospital, Health Center 2, Suite 2507, 1088 West Baltimore Pike, in Media. Dr. Kakade is accepting new patients and participates in most insurance plans, including HMOs and PPOs. The practice also includes William Ayers, MD, and Charles Dallara, MD.
To make an appointment with Dr. Kakade, or for more information about the practice, call 610.627.4427 or visit mainlinehealth.org/delcosurgical.