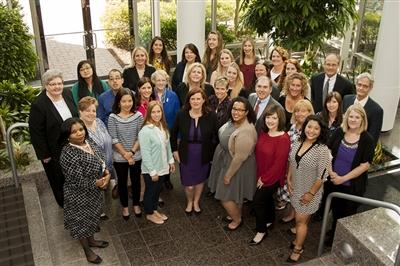 Becker's Hospital Review has named the Delaware Valley Accountable Care Organization (DVACO) to their 2017 list of 110 ACOs to Know. The list features a variety of Medicare and commercial payer ACOs, led by hospitals, health systems, physician groups and other organizations, that have experienced success with their quality metrics.
"We are honored to be included as one of Becker's 110 ACOs to Know," says Katherine Schneider, MD, president of the DVACO. "Since its inception, the DVACO has enrolled more than 200,000 patients who are receiving coordinated care as part of our multi-health system joint venture. DVACO has also become one of the largest ACOs in the country and has experienced tremendous success as one of the top performing ACOs under the Medicare Shared Savings Program. As we continue to grow, DVACO will remain serving as a catalyst for change in the Philadelphia region on how to help providers come together as more than the sum of their parts in their journey from volume to value."
The Becker's health care editorial team selected ACOs for inclusion based on quality and cost performance, advanced tracks of the Medicare Shared Savings Program and the innovative nature of commercial agreements. ACOs are presented in alphabetical order and are either listed by formal name of the ACO or, if the organization has several contracts, by the name of the health system or provider group associated with those ACOs. View the full list of 110 ACOs to Know on Becker's Hospital Review website.