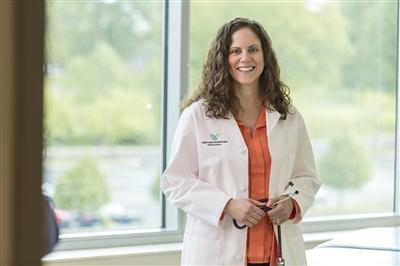 Main Line HealthCare physician network is pleased to announce that Emilia Kleinman, DO, has joined Main Line HealthCare Family Medicine at Exton Square.
Dr. Kleinman's areas of special interest include preventive medicine, women's health, adolescent medicine and behavioral health. She welcomes new patients of all ages—newborns through seniors.
Dr. Kleinman earned her medical degree from Philadelphia College of Osteopathic Medicine where she was awarded The Vickers Family Practice Award in 2014. She completed her family medicine residency at Main Line Health's Bryn Mawr Hospital, and was chief resident from 2016–17. Dr. Kleinman is a member of the American Osteopathic College of Family Physicians and the American Academy of Family Physicians.
Main Line HealthCare Family Medicine at Exton Square offers same-day sick appointments, online scheduling, and they accept most insurance plans. Dr. Kleinman's office is conveniently located in Main Line Health Exton Square, 154 Exton Square Parkway on the lower level of the mall. The practice also includes Sherry Garg, MD, Carol Glessner, MD, Jason Conwell, MD, Jeffrey Melrose, DO and Christine McCusker, CRNP.
To make an appointment with Dr. Kleinman, or for more information about the practice, call 484.565.8500 or visit mainlinehealth.org/extonsquarefamily.