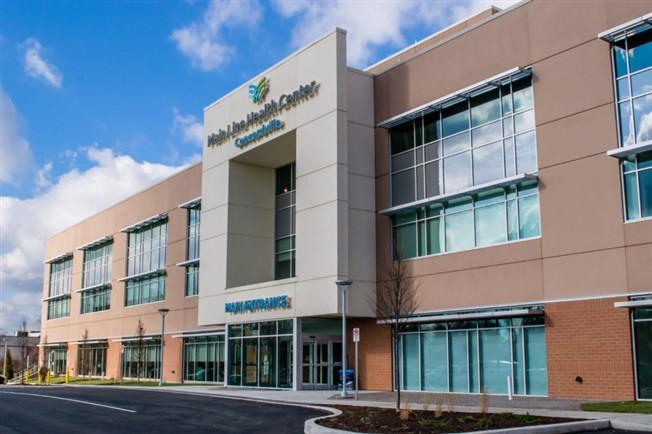 Celebration to feature wellness screenings, education, fitness classes, kid-friendly activities and more
Main Line Health Concordville and its Fitness & Wellness Center, the area's premier fitness and wellness center, will host a free community health fair on Saturday, April 22 from 9:00 am to 1:00 pm at 1020 Baltimore Pike in Glen Mills.
This free event will include fun activities for the entire family, including wellness screenings, fitness classes, delicious healthy food and educational information from a range of local businesses and vendors. The public is invited to participate in the following demonstrations and programs during the health fair:
Wellness screenings and educational information
Cholesterol and glucose screenings
Asthma screenings
Blood pressure screenings
Stroke risk assessment
Balance screenings from Bryn Mawr Rehab
Interactive displays with a chance to speak to health professionals
Nutrition information and cooking demonstration
Ambulance tours
Classes, activities, family fun and more
Aqua parent and me classes
Swim lesson demos
Chair massages
Bootcamp, Hatha Yoga, Barre Fusion and BODYPUMP™
Family: Yoga, Pound® and Dance Party!
Face painting and magic show
Functional movement screenings
Local businesses and performances!
For information about the health fair, call 484.227.7999 or visit mainlinehealthfitnessandwellness.com.
About Main Line Health Fitness & Wellness Center
Main Line Health Fitness & Wellness Center is the region's premier fitness and wellness center. It is our goal to provide you with the proper environment, education, motivation, and professional instruction to help you achieve your fitness goals. Our features and amenities include a lap pool, spa pool, therapy pool, sauna, beautiful locker rooms, personalized exercise prescriptions, exercise physiologists and certified personal trainers, nurses, a medical advisory board, physical therapy, health risk assessment, and on-site childcare.