The $52.8 million dollar expansion project is expected to be complete in early 2019
Lankenau Medical Center, part of Main Line Health, received approval from the Main Line Health Board of Governors to move forward with an Emergency Department Expansion Project. Originally built to handle 35,000 visits per year, the hospital's current emergency department treats about 54,000 patients each year. That number is projected to reach 73,000 by 2025. Pending the appropriate township approvals, the expansion project is expected to be complete in early 2019.
"This expansion project will allow Lankenau to deliver advanced emergency services in an innovative and highly functional space that will reflect the expertise and commitment of our emergency department team," says Phil Robinson, president, Lankenau Medical Center. "The enhancements and effective design of the space will significantly reduce waiting times and will continue to ensure that we are offering a superior patient experience to the communities we serve."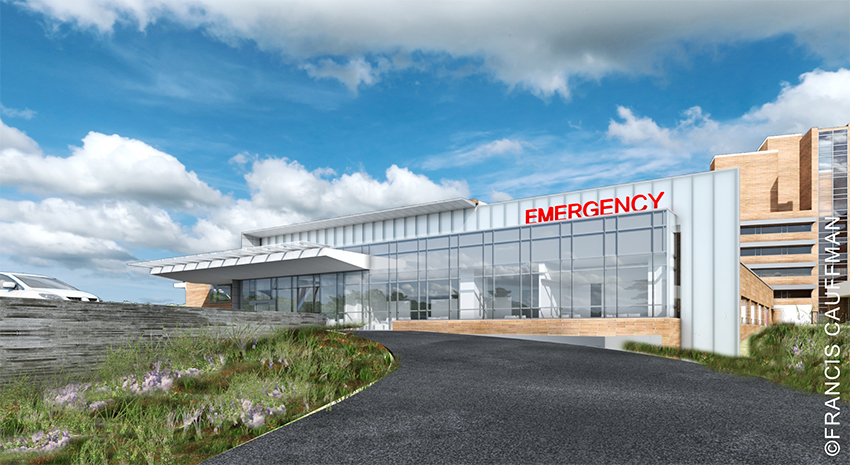 Following on the heels of Lankenau Medical Center's Level II Trauma Center certification, the expansion project will more than double the size of the current emergency department from 26 private patient beds to 57. The $52.8 million expansion project will result in an additional 32,200 square feet of space, and will include the following areas:
Expanded triage area
Supertrack, intermediate, acute and trauma dedicated treatment areas
Radiology capabilities
Parking garage to ensure easy access
"Part of our mission at Main Line Health is to continually and responsibly reinvest in our facilities to ensure that superior patient care is available to all," says JoAnn Magnatta, senior vice president, Facilities Design and Construction/Real Estate, Main Line Health. "The board's approval of this critical expansion project underscores our commitment to this mission."
Visit our website for more information about Lankenau Medical Center and Main Line Health's emergency and trauma services.