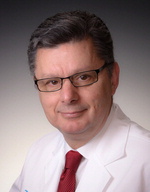 A new report on cardiac surgery from the PA Health Care Cost Containment Council shows that mortality rates at Main Line Health hospitals fell within the expected range in four categories: bypass procedure without valve surgery, valve surgery with a bypass procedure, valve surgery without bypass, and all valve surgeries lumped together.
From Philly.com:
For the three hospitals in the Main Line Health system — Lankenau, Bryn Mawr, and Paoli — mortality rates fell within the expected range for all types of bypass and valve surgeries, the state analysis found.
That success is due in part to the health system's increasing use of a minimally invasive approach, in which the surgeon makes a two-inch incision rather than the traditional 10-to-12-inch variety, said Konstadinos A. Plestis, system chief for cardiothoracic and vascular surgery.
That makes for fewer complications and shorter recovery times, Plestis said.
"It's usually three weeks vs. three months for the traditional way," he said.
Read the complete story by visiting Philly.com