Their studies reveal new possibilities for therapeutic relevance to cancer, other inflammatory disorders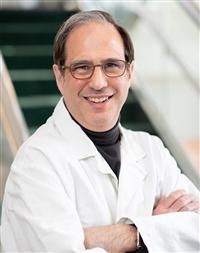 The target for a new class of immuno-oncology drugs also promotes the abnormal blood vessel formation critical to the development of tumors and other diseases, according to scientists at the Lankenau Institute for Medical Research (LIMR).
Their paper entitled, "IDO1 is an Integral Mediator of Inflammatory Neovascularization," published in the December edition of the journal EBioMedicine, centers on IDO1 (short for indoleamine 2,3-dioxygenase), an enzyme that is overexpressed in many different cancers. Thus far, IDO1 has been of interest because of its ability to promote tumor development by dialing back local immune responsiveness.
However, the EBioMedicine report adds a completely new dimension to the overall understanding of IDO1's role in disease, demonstrating that IDO1 is an integral player acting at the regulatory interface between key inflammatory cytokines that control the process of abnormal blood vessel formation referred to as neovascularization.
Two of the researchers, LIMR Associate Professor Alexander Muller, Ph.D., and LIMR President and CEO George Prendergast, Ph.D., have been at the forefront of establishing IDO1 as an important immuno-oncology therapeutic target, an idea that has gained the attention of pharmaceutical companies and cancer clinicians. Indeed, there are now multiple IDO1 inhibitors being evaluated in clinical trials for cancer patients, the inception of which are rooted in the LIMR researchers' earlier work. Although research into IDO1's immune-regulatory activity has snowballed, these new findings provide a wholly unrecognized insight into how IDO1 inhibitors may benefit cancer patients, and could lead biomedical researchers to reevaluate current clinical data and development strategies.
"This discovery is important because work in the angiogenesis field has established neovascularization as one of the essential hallmarks of tumor development," said Dr. Muller. "So to find a mechanism, notably IDO1 inhibition, that—in addition to overcoming immune escape—can also reduce neovascularization is an exciting discovery with far-reaching therapeutic implications."
Apart from cancer, the researchers' new findings suggest that the treatment of other diseases involving abnormal blood vessel formation might also benefit from the use of IDO1 inhibitors. Typically this would not even be a consideration for conventional chemotherapeutic agents due to their general toxicity; however, the safety profile of IDO1-inhibitory drugs has been shown to be quite good, noted Dr. Muller.
Along these lines, the EBioMedicine report provides compelling evidence that retinopathies (diseases of the eye involving damage to the retina) may respond well to treatment with an IDO1 inhibitor. Retinopathy is associated with abnormal blood vessel formation, and currently the most effective way to treat this condition is with direct injections of a therapeutic antibody into the eyes. In this context, the development of an eyedrop formulation of a small molecule IDO1 inhibitor could present an attractive alternative for the treatment of major ocular diseases, such as diabetic retinopathy and wet macular degeneration.
Much of the experimental work on this project was done by Arpita Mondal, a Drexel University graduate student in Dr. Muller's laboratory. In addition, other LIMR scientists who worked on the study include James DuHadaway and Erika Sutanto-Ward. Also, Dr. Courtney Smith of the National Comprehensive Cancer Network, and Dr. Arturo Bravo-Nuevo of ArtDem Therapeutics, contributed to the research, which was funded by the Pennsylvania Department of Health and the Susan G. Komen for the Cure Foundation.