Main Line Health has elected Andrea Anania, who retired as executive vice president and chief information officer of CIGNA Corporation, and Ellen Rinaldi, a principal with Vanguard, to its Board of Governors.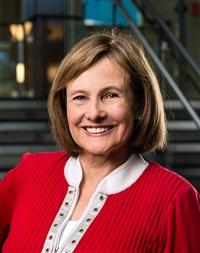 In her position at CIGNA Corporation, Anania was responsible for all system development, infrastructure, architecture, telecommunications and information security functions worldwide. During this time, Cigna's IT department received numerous awards for innovation from such organizations as Computerworld, CIO Magazine, Information Week and Temple University. Anania joined CIGNA as senior vice president and divisional CIO for CIGNA retirement and investment services and assumed all responsibility for customer services and processing for the 401(k) and defined benefit businesses.
Prior to joining CIGNA, Anania served with the Unisys Corporation for 20 years with assignments in technical support, sales and product management. She completed her career there as the managing principal for the Eastern region for professional services. Since retirement, Anania has focused her professional time on the non-profit sector. She is currently a member of the board of the United Way of Southeastern Pennsylvania and has chaired its Impact Strategy Committee and its Information Technology Advisory Board. She is on the MIS Advisory Council of the Fox School of Temple University, is a founding member of Women for Social Innovation, a member of the board of the Franklin Institute, and a member of the board of Family Support Services. Anania received a bachelor's degree from Queens College and an MBA from the Wharton School of the University of Pennsylvania.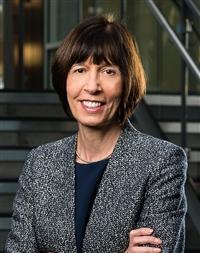 Ellen Rinaldi, chief security officer and chief information security officer, is a 19-year Vanguard principal with global responsibility for Enterprise Security including Physical and Personnel Security, IT and Information Security, Threat Intelligence, the Security Operations Center and Fraud. She serves as the chair of the Chief Information Security Officer Advisory Committee of the Investment Company Institute (ICI) and participates in numerous webcasts and blogs addressing Vanguard shareholder interests. In this role, she has also managed Access Management, Business Continuity and directed the development of the Data Governance and Privacy Program.
Prior to her nine years heading Enterprise Security, Rinaldi led Vanguard's Investment Counseling & Research Group, providing portfolio recommendations, topical commentary, academic research and investment guidance for clients. She was responsible for Vanguard's Retirement Agenda, including the development of retirement services for Vanguard shareholders, web-based services and tools, the Vanguard® Managed Account Program, and overseeing Vanguard's Annuity and Insurance Group. She also served as principal of Vanguard's Personal Financial Planning Group, Defined Benefit Services Group and Client Service Group for Large Institutional 401(k) clients.
Prior to Vanguard, Rinaldi held a variety of positions in the insurance industry in the areas of law, marketing, product development, marketing research and strategic planning, sales management and client service management. Rinaldi has authored numerous articles including three for JADA on estate planning, asset allocation and business risk mitigation. In addition to podcasts and webcasts, in previous roles, she has appeared on Public Television's WealthTrack and Marketplace programs. Rinaldi received her BA from the University of Connecticut, her JD from Suffolk University Law School, and her LLM in Taxation from Boston University Law School.
"We are honored to have these exceptional leaders join the Main Line Health Board of Governors," says Steve Aichele, chairman of the board. "Their leadership skills matched with their superior knowledge and expertise in their respective fields will be sure to advance the mission and success of Main Line Health in the communities we serve."