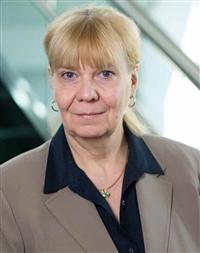 A new blood test developed by researchers at Lankenau Institute for Medical Research (LIMR) and Lankenau Medical Center, both part of Main Line Health, was found to reliably and objectively predict the cancer patients who were likely to experience nausea after chemotherapy.
Nausea and vomiting in the days after chemotherapy is a much-feared side effect of treatment, yet not all patients experience such effects equally. For some, nausea is almost non-existent, while for others it is debilitating. Being able to predict which patients are more likely to suffer has been a challenge for health care providers interested in sparing their cancer patients undue distress and discomfort.
"This new blood-based test can help alert physicians to those particular oncology patients for whom we must prescribe more potent antiemetic drugs," said Paul B. Gilman, MD, interim director of clinical research at LIMR and one of the study's researchers. "If used in wide clinical practice, patients could be tested prior to starting therapy, thus allowing caregivers to devise an optimal and personalized nausea-prevention regimen."
While it was a small study of just 64 colon and lung cancer patients undergoing chemotherapy at Lankenau Medical Center, the results demonstrated that the test could correctly classify almost 90 percent of patients with nausea sensitivity. "This is, to our knowledge, the first report demonstrating an unbiased method to predict delayed nausea in patients receiving chemotherapy," the authors wrote.
"Antiemetic drugs, which are usually given to chemotherapy patients, have their own side effects, including insomnia, constipation and headaches," noted U. Margaretha Wallon, PhD, assistant professor at LIMR and the lead author of the study (pictured above). "Patients whom we have determined from the blood test are at a lower risk of delayed nausea may be able to skip antiemetics or take a lower dosage, sparing them the ill effects of the anti-nausea drugs and reducing health care costs."
The results of the study, which was funded by the W.W. Smith Charitable Trust, were published online in October in the manuscript "Preliminary evaluation of a predictive blood assay to identify patients at high risk of chemotherapy-induced nausea" by the journal Support Care Cancer. The researchers are currently seeking funding to expand the study to a larger cohort of patients. Other LIMR and Lankenau Medical Center authors of the study include Thomas Kutner; Emily Kunkel; Yue Wang, MD; Kyle George; Erik Zeger, MD; Zonera Ali, MD; and George Prendergast, PhD.