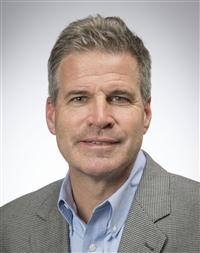 The Riddle HealthCare Foundation, part of Main Line Health (MLH), has elected John Feehery, MD, to its Board of Directors. Dr. Feehery is an otolaryngologist with Providence Ear, Nose and Throat Associates in Chester, Pa. The foundation provides a philanthropic venue for members of the community to support Riddle Hospital.
Dr. Feehery is an attending physician in the Division of Otolaryngology at Riddle Hospital and currently serves as an adjunct faculty member at both the Jefferson Medical College and the Philadelphia College of Osteopathic Medicine. He is a frequent lecturer and has been involved in research over the past 15 years.
"We are pleased to have such an outstanding health care professional as Dr. Feehery join our Board of Directors, and we are certain that with his clinical experience, affiliation with Riddle Hospital, and his longstanding community support, will be an asset to his leadership role with the foundation," said Steven Derby, executive director of the Riddle HealthCare Foundation.
Dr. Feehery is a graduate of the University of Notre Dame in Indiana with a Bachelor of Science degree in Engineering in the School of Architecture, and received his medical degree from the Jefferson Medical College, where he was the recipient of the S. McCuen Smith Memorial Prize in Otology. He served his residency in Otolaryngology – Head & Neck Surgery at Thomas Jefferson University Hospital. Dr. Feehery is board certified in Otolaryngology.