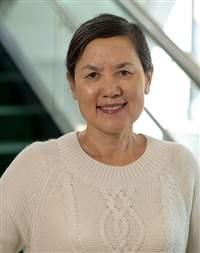 A researcher at the Lankenau Institute for Medical Research (LIMR), part of Main Line Health, has developed a time- and cost-efficient method that can help clinicians not only make a correct diagnosis in a serious heart condition called inherited long QT syndrome (LQTS), but also predict the possible genotype for it.
LQTS, a disorder of the heart's electrical activity, is caused by mutations of genes encoding cardiac ion channels. It can trigger a chaotic heart rhythm, resulting in fainting spells or, in worst case scenarios, sudden death. Sudden death is preventable in most cases if the patient is diagnosed correctly and treated properly. However, many clinicians may be inexperienced in recognizing LQTS.
Li Zhang, MD, director of Cardiovascular Outcomes Research at LIMR's Center for Clinical Cardiology, recently published a large-scale LQTS Registry study in the medical journal, Cardiology. Her research demonstrates how electrocardiography(ECG)-guided genotype prediction works.
"Genetic testing for LQTS can be time-consuming and costly when all 15 candidate genes are screened," said Dr. Zhang, a principal investigator who specializes in inherited arrhythmias, and who also serves as an associate professor at LIMR and Jefferson Medical College in Philadelphia. "ECG-guided genotyping is proven to be a time- and cost-effective method for the diagnosis and mutation identification of inherited LQTS. It is like a shortcut toward a correct diagnosis."
The study found that the majority of LQTS patients present with gene-specific ECG patterns. Performing targeted gene mutation search saved costs by 50-75 percent. As noted in another researcher's study, a laboratory identified a novel gene mutation within three days based on Dr. Zhang's work.
To recognize her important contributions to her field, Dr. Zhang has been invited to give a keynote speech entitled "The ECG-Guided targeted genotyping in the Long QT syndrome: The experience from LQTS registry studies" at a prestigious event during the Heart Rhythm Society's 37th Annual Scientific Sessions, to be held in May in San Francisco.