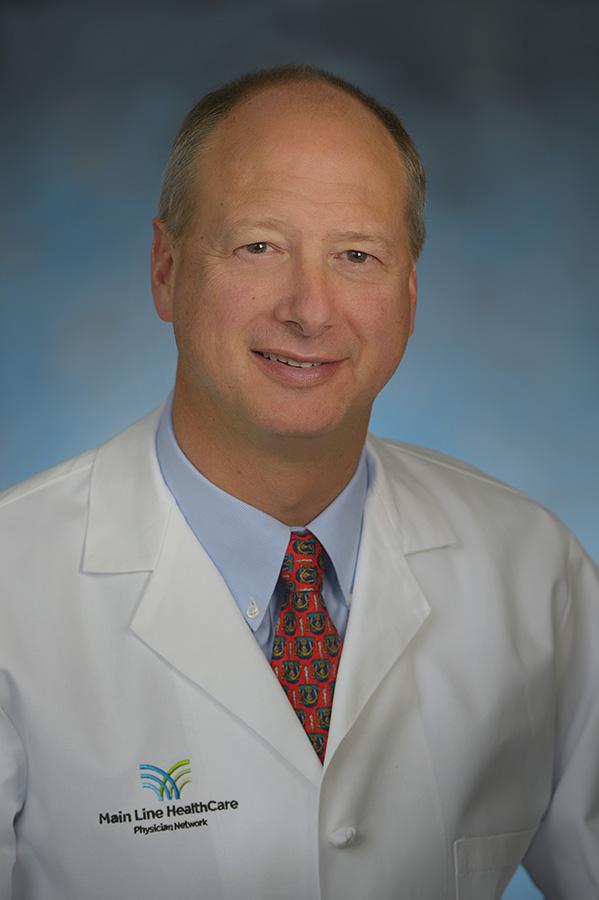 John H Marks, Section Chief of Colorectal Surgery at Main Line Health, and Medical Director of the Colorectal Cancer Program at Lankenau Medical Center, recently performed his 2,000th colon resection.
"We are extremely fortunate to have Dr. Marks, with his exceptional knowledge and expertise at Lankenau Medical Center," says Phil Robinson, President of Lankenau Medical Center. "He is setting the standard of care for colorectal cancer treatment on an international level. His extraordinary milestone comes during Colorectal Cancer Awareness Month, which serves as a reminder for all members of our community to be proactive in preventing and screening for colorectal cancer."
As a global leader in the field of colorectal surgery, Dr. Marks has introduced several surgical techniques—such as Robotic Tata, Transanal Endoscopic Microsurgery and Single Incision Laparoscopic procedures—to spare colon and sphincter function with little to no scarring, resulting in thousands of patients who go on to lead normal lives after a diagnosis of colon and rectal cancers. His expertise continues to receive attention from across the nation and the globe, with patients traveling from Mexico, Nepal, Europe and Africa, among other places.
"I am so proud and pleased to be able to offer these treatments to our patients," says John Marks, MD. "With the support of the fantastic team at Lankenau, thousands of patients have been given the ability to get back to their normal daily routines quicker, and with less pain, using the laparoscopic and new robotic technology. What we've been able to build here at Lankenau has drawn not only patients, but also surgeons from around the country and the world who want to learn about the minimally invasive techniques of robotics and TATA, and can then take these techniques home to help and heal so many more. It's the medical version of the 'butterfly effect'."
Under his leadership at Lankenau Medical Center, part of Main Line Health, 90–95 percent of colorectal surgeries are performed laparoscopically. The sphincter preservation rate for this approach, which eliminates the need for a colostomy bag, is 93 percent at Lankenau vs. 40–60 percent for the national average. This statistic is encouraging for patients facing a colorectal cancer diagnosis as they strive to thrive and not just survive.