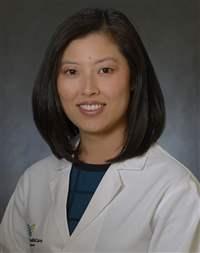 Main Line HealthCare Physician Network and Drs. Charles Dunton, David Holtz, Kate Stampler and Lynn Wang, are pleased to welcome Xiaomang Stickles, MD, to Main Line Gynecologic Oncology. Dr. Stickles specializes in gynecologic oncology and focuses on the treatment of female cancers including cervical, uterine, vaginal and endometrial, cervical and vulvar dysplasia, endometrial hyperplasia, molar pregnancy complications/gestational trophoblastic disease, and fertility-preserving cancer care.
Dr. Stickles, who is fluent in Mandarin Chinese, earned a medical degree from the University of Rochester School of Medicine and Dentistry in New York. She completed her obstetrics/gynecology residency at the George Washington University Hospital in DC and a fellowship in gynecologic oncology at the University of South Florida and H. Lee Moffitt Cancer Center in Tampa, FL. Dr. Stickles is board-certified in obstetrics and gynecology and is board-eligible in gynecologic oncology.
Dr. Stickles welcomes new patients and accepts most insurance plans, including HMOs and PPOs. Her office is conveniently located in Suite 661 of Medical Office Building on the campus of Lankenau Medical Center. To schedule an appointment with Dr. Stickles, or for more information about Main Line Gynecologic Oncology, call 610.649.8085, or visit mainlinehealth.org/mlgynoncology.