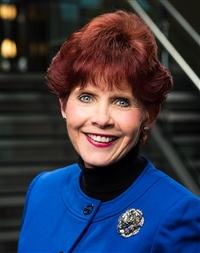 Main Line Health Senior Vice President and Chief Nursing Officer Barbara Wadsworth, DNP, RN, FAAN, has been named to the Governing Board of the Gift of Life Donor Program. Wadsworth previously served on the program's Medical Advisory Board for six years.
"I have always been a strong proponent of organ donation, so it is an honor to be elected to the Board of Governors of such a wonderful organization as Gift of Life," said Wadsworth. "As a board member, I look forward to representing Main Line Health in spreading the word about the importance of organ donation across the region.
Wadsworth added that "organ donation isn't always an option; however, if able, this can provide the family with comfort at a most difficult time."
Since 1974, Gift of Life has coordinated more than 37,000 life-saving organ transplants and over 550,000 tissue transplants. Gift of Life serves as the link between donors and patients awaiting life-saving organ and life-enhancing tissue transplants.