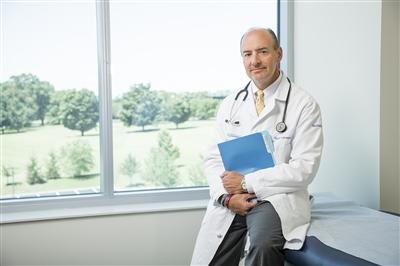 Thomas E Lawrence, CMD system medical director of geriatric medicine and long term care at Main Line Health, has been appointed to the Board of Directors of the American Board of Post-Acute and Long-Term Care Medicine (ABPLM). The ABPLM was formerly the American Medical Directors Association Certification Program, which is the specialty board of long term care medicine that offers certification for LTC medical directors. Since the program's inception, over 3,500 physician medical directors have received the CMD designation.
"I am honored to be one of four new directors selected from a broad group of 35 candidates," said Dr. Lawrence. "This is an exciting time for the ABPLM and I look forward to helping build and maintain certification programs for the organization as it continues to enhance quality outcomes in post-acute and long-term care settings."
Dr. Lawrence has been practicing internal medicine and geriatrics for the past 23 years and has served as medical director of 12 nursing facilities in Pennsylvania. He is a member of the American Geriatrics Society, American College of Physicians, American Medical Directors Association, and the Pennsylvania Society for Post-Acute and Long-Term Care Medicine of which he is past president.