Our physicians provide personalized and compassionate care for all members of the family, newborns through adults and seniors. They advocate preventive care, patient involvement in their individualized care plan, and believe a team effort between patient and doctor leads to the healthiest outcomes and wellness.
Services include:
Adult and pediatric immunizations
Diabetic care
EKGs
Women and men's health and wellness
Orthopaedic injections
Osteopathic manipulative treatment
Routine skin care (minor lacerations, biopsies, wart removal)
Senior personal care
Vision and hearing studies
Gynecologic exams, birth control/IUD insertions
Scheduling an appointment
Please call 610.786.3200 to schedule an appointment or book an appointment online.
Flexible appointments, including some evenings, and online scheduling available
Virtual care appointments available
After hours answering service available seven days a week
For times when you may require care outside of our operating hours, we offer access to urgent care services seven days a week and holidays
Main Line Health MyChart patient portal
MyChart makes it easy for you to schedule appointments, request prescription refills, pay your bills, send messages to your doctor's office when you have non-urgent medical needs, and more—from any device.
Our patient portal offers you personalized, secure online access to your health information and makes it easy for you to:
Schedule primary care visits
Request prescription renewals
Send secure messages to your care team
Coordinate care for your family
Pay your medical bills
Already have an account?
Don't have an account yet?
Insurance
We accept most insurance plans, including HMOs and PPOs.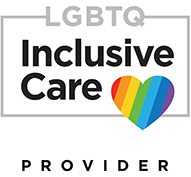 LGBTQ Inclusive Care provider
At Main Line Health we are aware of the health care disparities that many in the lesbian, gay, bisexual, transgender and queer/questioning (LGBTQ) community face. You shouldn't have to face discrimination or feel the need to educate your own health care provider when it comes to getting the health and medical support services that you need.