No matter your age, having a primary care provider is one of the best things you can do for your health. At Main Line HealthCare Primary Care in Guthriesville, we offer wellness screenings, routine care, and work with you to manage complex and chronic conditions. Our care team believes in the value of patient education and empowerment in order to create a partnership which promotes your optimal physical and emotional wellness. During your visits, we take the time to listen, answer questions and tailor treatment plans to meet the unique needs of each of our patients.
Conditions treated and services include:
Primary care for patients 2+
Virtual care appointments available
Physical exams, sports physicals, driver's license physicals
Medicare Annual Wellness exams
Preventive care
Lifestyle medicine
Women's health
Diabetes management
Management of hypertension
Management of cardiac disease and early screenings for those with risk factors
Management of high cholesterol levels
Management of long-term, complex medical conditions
Smoking cessation
Cancer screening
Scheduling an appointment
Please call 484.227.6870 to schedule an appointment or book an appointment online.
Telemedicine services available
After hours answering service available seven days a week
For times when you may require care outside of our operating hours, we offer access to urgent care services seven days a week and holidays
Main Line Health MyChart patient portal
MyChart makes it easy for you to schedule appointments, request prescription refills, pay your bills, send messages to your doctor's office when you have non-urgent medical needs, and more—from any device.
Our patient portal offers you personalized, secure online access to your health information and makes it easy for you to:
Schedule primary care visits
Request prescription renewals
Send secure messages to your care team
Coordinate care for your family
Pay your medical bills
Already have an account?
Don't have an account yet?
Insurance
We accept most insurance plans, including HMOs and PPOs.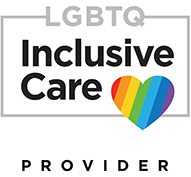 LGBTQ Inclusive Care provider
At Main Line Health we are aware of the health care disparities that many in the lesbian, gay, bisexual, transgender and queer/questioning (LGBTQ) community face. You shouldn't have to face discrimination or feel the need to educate your own health care provider when it comes to getting the health and medical support services that you need.