Enhance your appearance and build self-confidence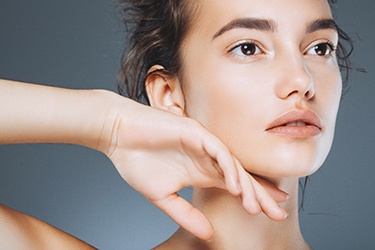 Perhaps you've been considering plastic surgery or facial rejuvenation to enhance your appearance and improve your self-confidence. Maybe you'd like to reduce signs of aging and damage from the sun and give your skin a more youthful look.
Our board-certified specialists in plastic and reconstructive surgery and facial rejuvenation and cosmetic services are experts in the latest minimally invasive surgical and nonsurgical techniques—designed to help you look and feel your best.
Facial cosmetic surgery and rejuvenation services include:
Body enhancement services include:
Our plastic surgeons and cosmetic surgery specialists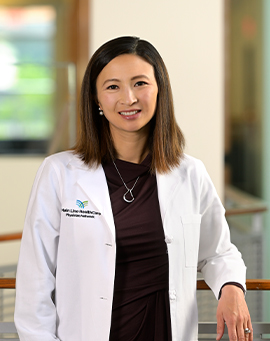 Catherine Weng, MD
Main Line HealthCare ENT and Facial Plastic Surgery
Board-certified and experienced in both facial plastic and reconstructive surgery and otolaryngology (ENT), Dr. Catherine Weng can help reduce visible signs of aging and repair damaged skin. With a focus on the face, head and neck, she will work closely with you to fully understand your desired results and develop a treatment plan to safely help you put your best face forward.
Dr. Weng completed her undergraduate studies at MIT, where she studied architecture and design and biology. Her design training has influenced her aesthetic eye in facial plastic and reconstructive surgery. She then attended the Cleveland Clinic Lerner College of Medicine program at Case Western Reserve University. She completed a rigorous five-year residency program in otolaryngology/head and neck surgery at University Hospitals Case Medical Center in Cleveland. She completed a fellowship in facial plastic and reconstructive surgery, where she trained extensively in facial plastic surgery and cosmetic services.
Sean Wright, MD, FACS
Main Line HealthCare Delaware County Surgical Associates
Dr. Sean Wright has earned respect from his patients and colleagues for his caring and compassionate approach. He listens to people and puts them at ease as he empowers them with the information they need to meet their specific goals and to look and feel their best.
Dr. Wright graduated from Swarthmore College and Harvard Medical School. He completed his plastic surgery residency and fellowship at the prestigious Harvard Plastic Surgery program. Dr. Wright is board-certified in plastic surgery and is a Fellow of the American College of Surgeons.
Contact us today to talk about how we can help you feel confident, healthy and beautiful. To schedule a personal and confidential consultation with Dr. Weng, call 610.527.1436. To schedule a personal and confidential appointment with Dr. Wright, call 610.627.4427.