Personalized, compassionate care
Our board-certified providers pride themselves in giving compassionate and thorough care to all of their patients and in going the extra mile to accommodate patients' individual needs.
Our family and internal medicine providers see patients aged 18 and up.
Scheduling an appointment
Please call 484.476.2658 to schedule an appointment or request an appointment online.
Same day urgent appointments and online scheduling available
After hours answering service available seven days a week
For times when you may require care outside of our operating hours, we offer access to urgent care services seven days a week and holidays
Insurance
We accept most insurance plans, including HMOs and PPOs.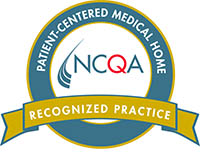 Patient-centered medical home – our commitment to you
The patient-centered medical home is a way of organizing primary care that emphasizes care coordination and communication to transform primary care into "what patients want it to be." Medical homes can lead to higher quality and lower costs, and can improve patients' and providers experience of care.