Personalized health for mind, body and spirit
Meet the Team   Our Approach   Schedule an Appointment
Integrative internal medicine


practice delivering a personalized
approach to health care.
Concierge primary care offers priority service, enhanced access, and convenient connections to health and wellness services. Patients pay an annual membership fee to join this premier practice. As a member, you will have phone and secure email access to your physician 24/7.
The practice combines the best of traditional and holistic medicine to maximize your health.
The Concierge Advantage

24/7 access to your physician

Extended office visits

Same or next day appointments
Meet the team

Concierge primary care physician

As a primary care doctor for over twenty years, I have used integrative therapies interwoven with evidence-based medicine to help improve chronic and complex conditions for my patients.

I am currently a fellow at the Andrew Weil Center of Integrative Medicine at the University of Arizona. I have always incorporated nutrition, fitness and exercise in my practice in order to help treat disease and improve lifestyles.

In addition to board certification in internal medicine, I am also board-certified in sports medicine, which has added a specialized framework to help my patients remain fit and mobile, and participate in life fully.




Specialties

Internal medicine
Primary care
Integrative medicine
Sports medicine focused on injury prevention and fitness evaluations
Extensive initial consultation with nutrition and fitness assessment
In-depth lab evaluation
Mind-body approach to care
Medicare annual wellness visits
Ultrasound-guided joint injections
Aromatherapy
---
"As a concierge primary care physician, I partner with my patients on
their journey to optimal health."
---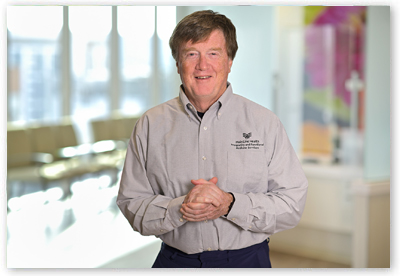 Lead fitness-metabolic trainer
Bruce offers our patients fitness, movement, strength and training services, including:
Movement assessment (FMS, Y-Balance test)
Strength and power testing
Metabolic testing (active metabolic testing/resting metabolic testing)
Sports-specific assessments (golf, baseball, track and field, etc.)
Training program design
Personal training/performance training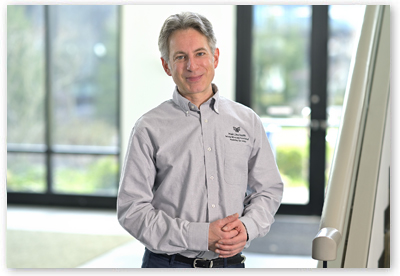 Acupuncturist
Daniel offers his patients acupuncture treatments for a variety of conditions. Acupuncture may be used for:
Pain relief: Acupuncture can help reduce or eliminate chronic back pain, neck and joint pain, headaches and migraines, even arthritis.
Stress reduction: Stress is the root of many health problems. Occasional short bursts of this response are not a problem, but when stress becomes a long-term way of life, this set of biological responses can cause serious health problems.
Detoxification: Acupuncture helps restore harmony and balance in the channels of your body by eliminating pollutants and rebuilding vital energy. Detox may be useful for anyone since we are all exposed to toxins on a regular basis.
Smoking cessation/weight management: Cutting out unhealthy behaviors and maintaining a healthy weight are the best things you can do for your health right now. Kick the habit or lose unwanted weight with a safe, natural and effective series of acupuncture treatments, which are designed to help you stop smoking or reduce unhealthy food cravings without stress or anxiety. Smoking cessation and weight management treatment packages of five or 10 sessions are available.
Balancing: Balance is a dynamic state, one that is ever-changing as we age, and adapting to influences from all sides in order to maintain equilibrium. Balancing acupuncture improves your adaptability to stress and restores your vitality.
Chronic health issues: Scientific studies have proven acupuncture's effectiveness for many common debilitating health issues including allergic rhinitis, chronic low back pain, headaches (tension type and chronic), migraine prevention, osteoarthritis of the knee and post-operative pain.
Other conditions where acupuncture has shown positive effects include:
Post-traumatic stress disorder (PTSD)
Stroke rehabilitation
Coming soon: Facial rejuvenation and cosmetic acupuncture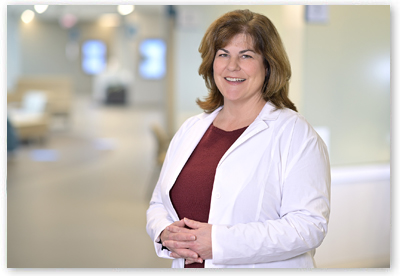 Nurse Navigator
The nurse navigator coordinates care in our practice and helps make it easier for you to connect with other Main Line Health services by:
Obtaining records
Scheduling appointments with specialists for specific issues
Maintaining relationships with specialists and emergency room staff
Communicating health information to other providers and hospital care as needed
Our physician takes a whole-body approach and will invest time learning about your medical history, factors that influence your health such as lifestyle, chronic conditions, lifestyle and goals. Before your visit, you will complete comprehensive health assessment forms and at your first visit you will meet our care team.
We will also be offering exercise testing in movement, strength, resting metabolic rate and aerobic fitness. Our team further provides nutrition evaluation.
Our approach
How it works
At your first visit, you will meet our care team. Our physician takes a whole-body approach and will invest time learning about your medical history, factors that influence your health such as lifestyle, chronic conditions, lifestyle and your goals.
We will also be offering exercise testing in movement, strength, resting metabolic rate and aerobic fitness. Our team will also offer nutrition evaluation.
Integrative wellness plan
Based on your health status and goals, our care team will work with you to create a complete plan that combines evidence-based, conventional and complementary therapies to help restore your physical, emotional and spiritual well-being.
Integrative Primary Care services
Aromatherapy
Bodyworks
Detoxification protocols
Herbals and botanicals
Massage
Nutrition/whole food diet
Personalized exercise plans
Stress management



.

Schedule your appointment
Practice information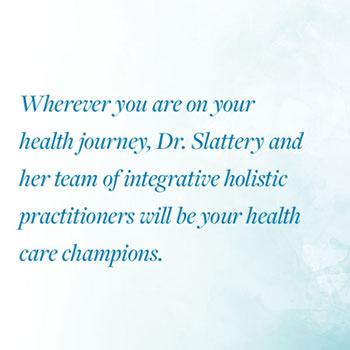 To learn more or to become a member, please call 484.337.2670. The practice is located inside the new Dee Adams Center for Integrative and Regenerative Medicine, conveniently located across from Bryn Mawr Hospital in Bryn Mawr Pennsylvania.
The comprehensive center includes Dr. Slattery's concierge practice as well as other complementary providers, such as acupuncture, massage and nutrition, and offers a healing environment with amenities and programs to advance your personal journey to health and wellness.
To learn more, or to schedule an appointment with
Dr. Slattery or one of our providers, please call 484.337.2670 or email us at [email protected]