Integrative and functional medicine doctor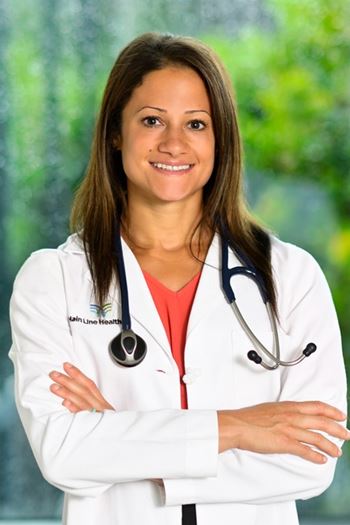 The goal of integrative and functional medicine is to get to the root cause of health problems and treat the whole person with a combination of approaches—optimizing health for those who have it and restoring health for those who have lost it. Rachel Sugarman, DO, a consultative integrative and functional medicine doctor in Bryn Mawr, Pennsylvania, treats adults and children, developing a patient-physician relationship and helping patients navigate their health care journey.
Integrative and functional medicine treatments
Functional medicine and integrative medicine are often used interchangeably, but the terms are actually referring to two different approaches to patient care. Functional medicine is a patient-centered care approach that promotes health and longevity and improvement of quality of life by addressing the root causes of diseases. This is done by examining interactions between a patient's history, lifestyle and physiology in conjunction with advanced functional medicine testing—something which traditional medical providers would not offer. Find out more about functional medicine (PDF).
Patients often turn to functional medicine for treatment of a wide variety of health conditions when traditional medicine has failed to resolve their health problem. Functional medicine practitioners see patients for:
Anxiety and depression
Arthritis
Athletic performance
Autoimmune diseases
Brain health
Cancer prevention and support
Cardiovascular support
Detoxification imbalances
Digestive disorders
Environmental and food allergies
Healthy weight and metabolism
Osteopathic manipulation
Treatments may include a combination of prescription medications, nutritional supplements, therapeutic diets and lifestyle counseling, exercise prescriptions and stress management techniques. Our personalized nutrition plans include:
Cooking demonstrations
Grocery-store tours
Nutrition lectures
Macronutrient counting
For health conditions and concerns that can be addressed with integrative (sometimes called complementary) medicine, options to prevent and treat chronic disease, pain and nutritional deficiency may include:
Acupuncture
Massage
Mindfulness meditation
Osteopathic manipulation
Yoga
…and many other alternative therapies.
To schedule an appointment with Dr. Sugarman, call 484.337.2670.
Virtual appointments
Main Line Health's integrative and functional medicine physicians are now offering virtual appointments for evaluation for autoimmune and chronic conditions as well as functional wellness evaluations.