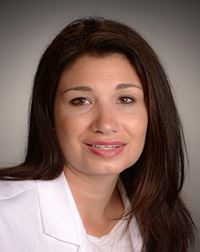 The Cardiovascular Disease Fellowship at Lankenau Medical Center has been training fellows for over thirty years. The fellowships our accredited by the Accreditation Council of Graduate Medical Education. Our fellowship requires a minimum of three years of general cardiovascular training. The first two years includes core clinical rotations that meet COCATS requirements. The third years includes subspecialty training to meet the individual fellows' goals. Additional training may include further subspecialty training in areas of electrophysiology or invasive cardiology.
Our curriculum is unique in several ways. A structured lecture series is given by the faculty on core curriculum topics. The lecture series including catheterization, echocardiography, nuclear cardiology and electrophysiology are totally integrated by topic. We use an audience response system lecture series to re-enforce the core curriculum lecture points. Our audience response teaching method was awarded one of ten oral presentations at the national Accreditation Council for Graduate Medical Education meetings in March 2009.
Also, there are almost daily conferences including echo, nuclear, cardiovascular imaging, vascular, lipids, interventional cardiology, structural cardiology, and mechanical support. There are several fellow run conferences that include journal clubs and case-based conferences that provide a time for the cardiologists and cardiothoracic surgeons to collaborate. The plethora of excellent conferences prepares fellows to score well on the cardiovascular certification exam and become a cardiologist that practices evidence-based techniques.
The Lankenau Heart Institute conducts and participates in numerous investigative clinical trials. Fellows have ample opportunity to take part in ongoing clinical trials. There is also the opportunity for bench research if the fellow chooses to pursue it. The fellowship program has an affiliation with the renowned Lankenau Institute for Medical Research. The Lankenau Institute of Medical Research is comprised of many world-renowned PhD basic scientists that can be a great resource for cardiovascular fellows in training.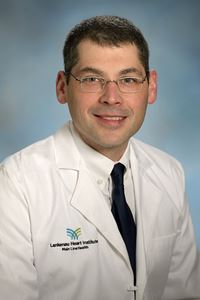 The hospital serves a large community with patients presenting initially to Lankenau with acute coronary syndromes, congestive heart failure, arrhythmias and valvular disease. Also, it serves the area as a large referral center for complex cardiovascular disease including the need for mechanical support and for innovative valvular management.
At Lankenau Medical Center we are very proud of the cardiovascular care provided and the training program. The fellowship program provides a unique training opportunity that can be tailored to a fellows' specific goals. Each fellow is provided the opportunity for their own experience depending upon their interest and career plans.