The community, Bryn Maw Rehab Hospital patients and their families, and artists are invited to come view the more than 400 pieces of artwork for sale in the 2018 Exhibition and enjoy a relaxed afternoon of conversation and education. Light refreshments will be served!
Meet Maureen Collins, featured artist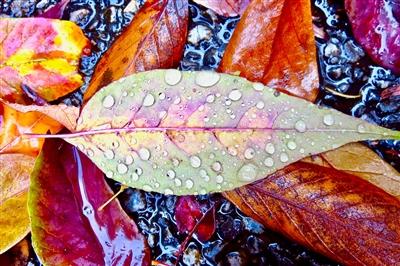 Creativity is a lifelong, core part of Collins' artistic and soul language. Years ago, she was diagnosed with a life-changing illness, Guillain-Barré syndrome. This challenged her to find new ways and modalities of expression as she learned, with deep gratitude, to regain motor skills and then to walk again. Long periods of immobilization deepened her ability to observe people, objects and landscapes with newfound resonance. This expanded time helped Collins to absorb and express awareness, and taught her patience in allowing details of design to be revealed and developed. She is very grateful for the creative process in the unfurling of each day, for the ability to share its beauty and unique imprint on her life.
Guided and self-directed tours
Guided tours will begin at 1:15 pm and 2:15 pm.
Educational workshops
1:00–3:00 pm: Print making demonstration and workshop with MaryAnn Miller, Art Ability artist
MaryAnn Miller has been making and teaching art since childhood and is also a poet. Her recently published book Cures for Hysteria, is partly a chronicle of her misdiagnosis and partly an examination of misjudgment in the larger world. Miller has had Hyperkalemic Periodic Paralysis since age three. She now finds that there are some art processes such as intaglio and woodcut that are beyond her endurance. She can manage and innovate making monotypes. Her experiences and research into her condition have certainly influenced the images she creates. These images are often genetic, chemical, and biological. Miller often thinks of what her Italian grandmother used to say, Forza la battaglia! In her workshop, Miller will demonstrate tracing monotypes combined with relief printing.
2:00 pm: The importance of all voices to be seen and celebrated in the art world, led by Roberta Fallon, Art Ability judge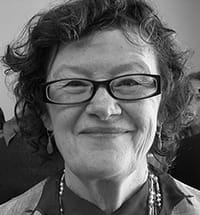 Roberta Fallon is an artist and writer and the co-founder of the online arts publication, Artblog, where she is now editor and executive director. Her articles and reviews have appeared in Philadelphia Weekly, Artnet, Philadelphia Daily News, Philadelphia Inquirer, and elsewhere, and she has taught or been a visiting critic at Tyler School of Art, University of the Arts, Moore College of Art and Design, St. Joseph's University, and Cranbrook Academy of Art. Fallon has juried or curated exhibits for The Delaware Contemporary, York College of Pennsylvania and elsewhere. In 2008, Fallon received an honorary doctorate in the arts from Moore College of Art and Design, for her work with Artblog.