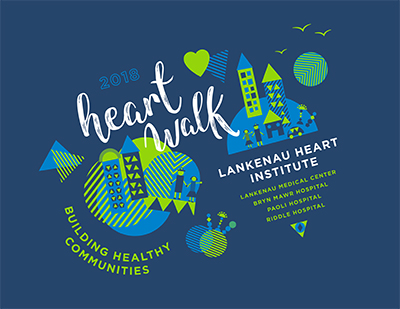 Join American Heart Association (AHA) and Main Line Health at October's Heart Walk at Citizens Bank Park in Philadelphia! When you register and donate, you will help fund lifesaving science that will improve and save lives. You'll learn proven, science-based tips and information on how to eat smart, add color, move more and be well. Don't miss out on the chance to join in this event that will take place in 300 different locations across America!
8:00 am: registration
8:15 am: Heart Walk welcome program
8:30 am: one- and three-mile Heart Walk begins
9:30 am–12:00 pm: Healthy For Good festival with live entertainment, kids zone and Halloween activities!
Sign-up to be a "Team Coach"
On the left, click "Create a Team"
Create a profile or sign in
Under "Team Company", select Main Line Health
Follow the prompts to take the reins as coach of your team!
Register as a "Walker"
Either (1) join one of the teams on this page or (2) click "Create a Team" on the top left side of the page
Create a profile if you are new to the Heart Walk OR log in if you are a returning participant
Under "Team Company," choose Main Line Health
Follow the prompts to become a walker
To receive a Main Line Health team t-shirt, you must register as a walker AND make your $25 donation by Sunday, October 14, 2018.
Donating to your team is easy
Visit the Main Line Health Heart Walk team page
Scroll down the page to the list of participating Main Line Health teams
Select a team that you would like to support and click on the team name
Once the team's web page opens, select Donate to This Team on the left side of the page
Select your payment type and follow the prompts to make your personal gift
Kick-off dates
Come join us at one of the MLH Heart Walk Kick-off Meetings! We will "walk" you through all things Heart Walk, as we register you as a coach, provide you with your coach packet, and share all the details for this year's Heart Walk. Join the celebration of the 20th Philadelphia Heart Walk at Main Line Health; your leadership and participation are crucial to our success this year!
Group name

Facility lead

Kick-off date

Time/location

Bryn Mawr Rehab Hospital

JoAnn Hill

August 22

1:00–2:00 pm, Board Room

Home Care

Rich Jacovini

August 23

1:00–2:00 pm, 240 RCR Room W113
Bridgeline: 484.565.8145

Radnor

Tom Centore

August 28

1:00–2:00 pm, 240 RCR Room E306

Berwyn/Malvern

Eileen Phillips

September 6

12:00–1:00 pm

Mirmont

Patricia Cristinzio

September 14 - Walker kick-off

8:30–10:00 am

Riddle

Debbie Mantagena/Shaun Essex

Debbie is away untl 8/27, waiting to schedule.

TBD

LIMR

John Wellenbach

September - Walker Kick-off

TBD

BMH

Patti Talbott, Ariadne, Patrice Borgmann, Brenda DeFeo

TBD

TBD

Lankenau

John Schwartz

TBD

TBD

Main Line HealthCare

Leah Konicir

TBD

TBD

Newtown Square

Bonnie Graham

TBD

TBD

Paoli

Brad Zerr, Shaun Essex

TBD

TBD
Onsite registration and t-shirt sales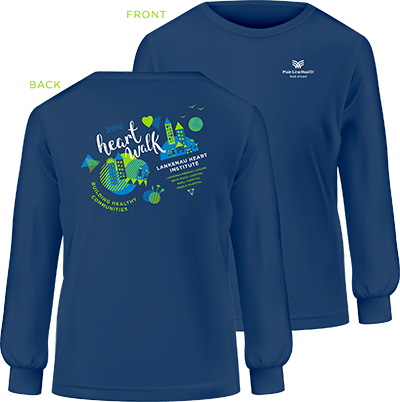 Group name

Date

Time

Berwyn/Malvern (PIVOT)

October 9

10:00–11:00 am

BMH

September 19

11:00 am–1:00 pm

October 16

11:30 am–1:30 pm

Bryn Mawr Rehab Hospital

September 26

11:00 am–1:00 pm

October 18

11:30 am–1:30 pm

Home Care

TBD

TBD

LIMR

TBD

TBD

Lankenau

September 28

10:30 am–2:30 pm

October 11

11:30 am–2:00 pm

Main Line HealthCare

TBD

TBD

Mirmont

TBD

TBD

Newtown Square

September 21

10:00–11:00 am – Newtown Square

September 21

12:00–1:00 pm – Ellis Preserve

Paoli

September 27

11:30 am–1:30 pm

October 9

12:00–1:30 pm

Radnor

September 17

11:30 am–1:30 pm

October 19

12:00–1:30 pm

Riddle

September 18

10:30 am–12:30 pm

October 10

11:30 am–1:00 pm

Fitness and Wellness (Concordville)

October 10

10:00–11:00 am