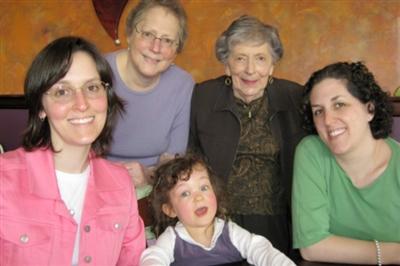 Carol Axelrod was treated at Lankenau Medical Center for multiple myeloma, a blood cancer. When she had to stop receiving chemotherapy due to complications of her illness, the blood transfusions she received allowed her to live vibrantly for another year.
Blood donors, the American Red Cross, and Lankenau Medical Center gave Carol Axelrod and her family the gift of more time together. Since 2008, the Carol H. Axelrod Memorial Blood Drive has been helping to give other families the same priceless gift.
Join us for Lankenau's 11th Annual Blood Drive in Carol's memory on October 15 and 16!
All presenting donors will receive:
Gift bags
Free entry into prize drawings
Free parking
Good food
To schedule your appointment, please contact Rowena Burrows at 484.476.2610.