Main Line Health's annual Employee Giving Campaign runs April 30 through June 8.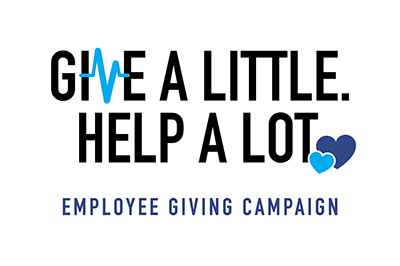 Help improve the health and wellness of the Main Line Health community with a gift to the 2018 campaign. Your generosity directly benefits our patients, with 100 percent of your donation going toward the fund of your choice.
Click here to make your PeopleSoft payroll deduction pledge now. You also can print the campaign pledge form (PDF) and drop it off at your local development office. (In an effort to conserve costs and resources, there will be no mailing to employee homes this year.)
Last year, 2,433 employees donated $473,631 to programs and services across Main Line Health. The 2018 goal is set at 2,500 participants. Our gratitude to those employees who are assisting in the campaign as committee members.
"A gift to this year's campaign—at the amount that suits you—is a meaningful way to further enhance the care we provide on a daily basis," said Karrie Borgelt, senior vice president, Main Line Health Development.
Please call 580.4195 or email Abbie Mahala with questions.
Thank you for your kind consideration and support!
Previous campaign results
2017
2,433 employees donated
$473,631 total given
84 committee members
2016
2,372 employees donated
$463,115 total given
90 committee members
2015
2,497 employees donated
$507,103 total given
88 committee members
2014
2,334 employees donated
$426,030 total given
86 committee members
2013
2,240 employees donated
$419,209 total given
83 committee members
2012
1,967 employees donated
$400,152 total given
82 committee members