COVID-19 and pregnancy
Our knowledge of COVID-19 and its effect on pregnancy, labor, delivery and breastfeeding continues to evolve rapidly. Please be assured that we will continue to communicate with you and keep you updated about any changes related to your care or the safety of you or your baby. At this time, our Main Line Health hospitals and health centers have implemented a number of precautionary measures to keep our maternity patients safe, including:
Instituting visitor restrictions For detailed visitor information please review our updated guidelines and procedures.
Suspended respite nursery care: In our continued efforts to keep our patients and staff as safe as possible during the COVID-19 pandemic, we have suspended respite nursery service and will instead require that newborns stay in the room with the mother until the time of discharge. All well newborn care will be provided at the bedside with the exception of some procedures, such as circumcision.
Restricting visits by third-party vendors
Postponing non-urgent office visits and procedures
Providing virtual learning for maternity patients: In lieu of inpatient tours, we are conducting webinars and virtual learning sessions, including virtual maternity tours, Q&A webinars and a discussion on prenatal breastfeeding.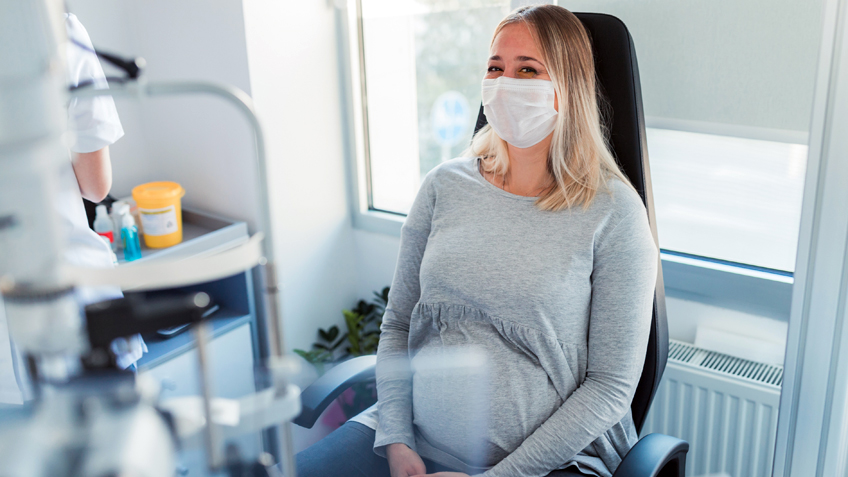 COVID vaccinations for pregnant women
Pregnant patients may be vaccinated, but it's important to talk with your provider to help you decide whether vaccination is right for you. Vaccination for disease such as COVID-19, which has been authorized for use under Emergency Use Authorization (EUA), often demonstrates greater benefit than risk. Here is more information on COVID-19 vaccination and pregnancy and breastfeeding.
If you have specific questions related to your health, Main Line Health is here for you. Please do not hesitate to call your OB/GYN provider with questions or concerns. We understand that this can be a stressful and confusing time for our expectant parents. Our team is committed to answering your questions and offering you the guidance and resources you need to prepare for your new arrival.
Register for MyChart
Main Line Health is utilizing MyChart patient portal to schedule vaccinations for eligible patients. If you are a Main Line Health patient and do not have a MyChart account, we invite you to register.