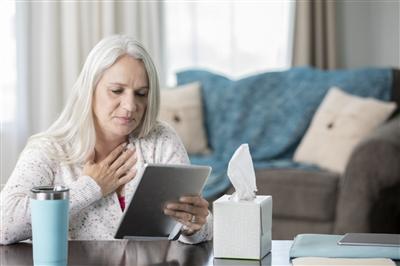 One of the most enjoyable aspects of being a primary care provider is connecting with patients. Meeting with our patients on a regular basis over time helps to establish collaborative relationships, which in turn, allows us to provide more patient-centered and effective care. For decades, primary care providers and patients accomplished this in the context of an in-person visit in an office or patients' homes.
Even when meeting in-person isn't an option, communication and connection with patients is still a top priority. Fortunately, today's videoconferencing technology makes this possible, even though the connection works a bit differently. Virtual health visits can be just as meaningful and beneficial for patients as their standard in-person appointments so long as they know what to expect, and how to make the most of the time.
How do virtual health visits work?
In response to the COVID-19 pandemic, many primary and specialty care practices are offering "virtual" access to their providers via telemedicine services. Telemedicine visits utilize audio-only or video conferencing applications ("apps") such as Apple FaceTime, Microsoft Skype or Zoom to connect patients with their care providers online. Most providers and insurers prefer conducting these visits with video, to make this as much like an in-person office visit as possible. These appointments are typically scheduled directly through the clinicians' offices, or via a scheduling service offered by the health system to which they're affiliated.
How to prepare for your virtual visit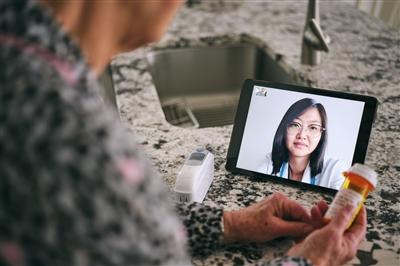 During virtual health visits, care providers want to spend as much time as possible addressing their patient's concerns and providing them with the care they need. In order to do this, it is helpful for patients to prepare for their virtual appointments. This means making sure that you have access to your most current medical information, are familiar with the technology you'll be using, and come prepared with a list of questions that you have for your provider.
Here are a few simple steps to take in order to "come prepared" for your virtual health visit:
Familiarize yourself with the technology:This is the first time most patients have used a video conferencing app for a health care appointment. If this is the case for you, or it's the first time you're using the video app preferred by a specific care provider, contact the care provider's office ahead of time and ask if they have a tip sheet or can recommend a webpage that includes instructions on how to use the platform. If necessary, download or install the platform you'll be using before the day of your appointment. Taking these steps in the days ahead of your visit will likely reduce most, if not all, of the stress associated with using the video app for the first time.
Make sure your connection is stable: Whether you're using your smartphone, tablet, laptop or desktop computer, you'll want to make sure that it is fully charged and capable of hosting a video call. While most smartphones, tablets and laptops have a video camera, this is not true for all desktop computers. Check to make sure your device is connected to a camera that works with the video app. If possible, choose a location with a strong internet connection and a steady Wi-Fi signal. Do a practice video call to make sure everything works well. Make sure your device is well-charged before the visit. Try to be ready 10 minutes ahead of your virtual visit.
Gather your health information and have it available: Like most in-person appointments, virtual health visits will likely include your care provider asking questions about your current medications, allergies to medications, medical history and concerns. Having this information on hand to start your visit will save time, ensure that the provider's advice is the most appropriate for your situation and help ensure that your questions and concerns are fully addressed before the end of the encounter.
Prepare to talk about your concerns: Your virtual visit is an opportunity for you to talk openly with your provider about your concerns and questions. Prepare a list of questions, and be able to specifically describe or demonstrate symptoms you're having. Whenever possible, pick a comfortable location with good lighting. Close windows and doors to ensure the room is private and quiet. If needed, ask family members not to enter the room during your virtual visit.
Although things have changed in the world, it's important to continue being seen for chronic health conditions and any other medical concerns you might have. Telemedicine appointments are provided by Main Line HealthCare physicians during regularly scheduled office hours, in addition to convenient morning and evening times available. Call your Main Line HealthCare physician practice to schedule a telemedicine appointment.
Main Line Health serves patients at hospitals and health centers throughout the western suburbs of Philadelphia. To schedule an appointment with a specialist at Main Line Health, call 1.866.CALL.MLH (225.5654) or use our secure online appointment request form.