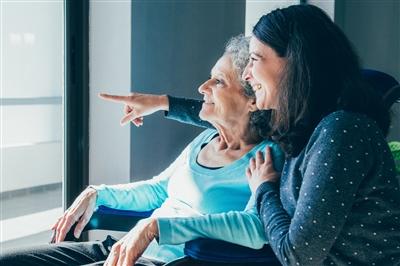 In a medical or weather emergency, your first thought is usually how you can protect yourself and the people you're closest to. For many people, that includes a family member who is over 65 and—in some cases—these loved ones may not have the ability or means to prepare as readily as they'd like.
"Caregivers, particularly those who care for an elderly loved one, often have unique considerations in an emergency. They're responsible for caring for themselves, but also people who may not have the physical ability to care for themselves," says John E. Peacock III, DO, a geriatrician at Main Line Health.
And as the "sandwich generation" continues to grow, the percent of the United States population who is caring for someone older themselves does, too. The term 'sandwich generation' refers to US adults caring for both a child and an adult who is older than them. And, according to a recent report, an estimated 11 million US adults are part of this group.
Caregiving can have many unseen or unexpected challenges, but one thing you can do to prepare yourself and adults you care for can be to develop a disaster preparedness plan for adults 65 and over. Below, Dr. Peacock offers his recommendations on how you can prepare.
Stock up on necessary medications
In the event that you or the person you care for can't leave the house to reach a pharmacy or health care provider, it's important to make sure you don't end up without the medication or medical supplies you need in an emergency.
Talk to your health care provider about getting an extra month's worth of prescription medication. This is also the case for oxygen, wound care materials and other medical supplies that the person you care for might need on a daily or weekly basis.
Find a way to connect remotely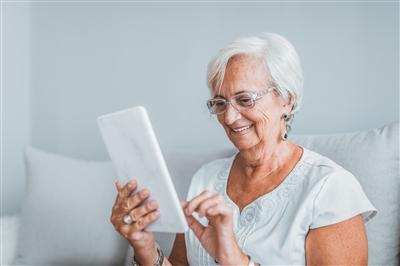 You might be used to providing onsite care or making weekly or monthly visits to the person you care for, but you should also have an option that allows you to connect remotely.
"In the event that you cannot travel or are away from home and need to connect, it's always good to have a backup plan. There are many devices, including smart home assistants and our own cell phones, that offer video chat so you can see and talk to someone remotely. Additionally, video monitors and sensors can help you track the vital signs or activity of someone remotely," says Dr. Peacock.
Be aware of local response plans
If the person that you care for lives in a nursing home, assisted living facility, apartment or does not otherwise live with you, make sure you know what emergency preparedness plans for the building and city are. What processes are in place for evacuation or lockdown? Where are emergency exits located? If applicable, what clinical or operational staff will be onsite in the event of an emergency?
Getting the answers to these questions before you need them can help ensure you know what to do or who to call in an emergency.
It might also be helpful to collect contact information for neighbors or friends who may live nearby or in the same building as the person you care for so that you have someone who can perform in-person check-ins.
Remember to protect yourself!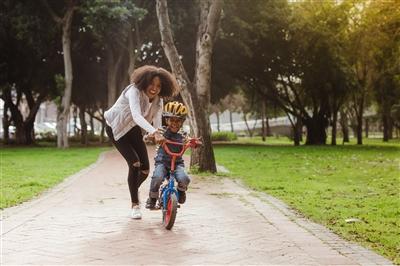 Being a caregiver can take a significant physical and emotional toll, especially if you're caring for children and members of your family who are older than you. In the midst of caring for the people you love, don't forget to make your health a priority. That means eating a balanced diet, fitting in exercise whenever you can, sleeping and finding time to relax and decompress.
It also means adhering to health recommendations, even if it interferes with caregiving duties.
"In the event that you're sick or your provider has encouraged you to self-isolate or quarantine yourself, follow that advice," urges Dr. Peacock. "Continuing to care for or visit someone who is over 65 or is immunocompromised can put their health at risk."
Main Line Health serves patients at hospitals and health centers throughout the western suburbs of Philadelphia. To schedule an appointment with a specialist at Main Line Health, call 1.866.CALL.MLH (225.5654) or use our secure online appointment request form.