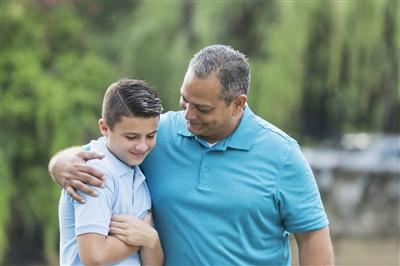 As the coronavirus has swept across the globe, it's disrupted life in many ways—and teens have been hit hard by these changes. Without in-person classes, school dances, plays or sports—not to mention simple hangouts with friends— many young people have struggled to make sense of how life has changed.
"As events were postponed and then canceled, it was one disappointment after another, and that's a lot for teenagers to manage," says Bridget Lemke, a mental health therapist at Main Line Health. "They're still figuring out how to deal with regular life stressors, and this is so unusual. They can't look to their parents and ask, 'How did you handle the pandemic when you were in high school?'"
Creating a supportive environment
It's normal for teens to push back against their parents as they move closer to adulthood, but it's difficult to test the boundaries when there's nowhere to go. "When we don't have a break from each other, it can be really hard when there's conflict in the house," Lemke says. "Emotions are heightened."
Wondering how to support a young person at this time? Here are some suggestions on how to help:
Keep the lines of communication open: "Have open dialogue about what's going on, about what is and isn't working," Lemke says. "Discuss fears around the pandemic, and keep everyone in the family on the same page about how to stay safe."
Respect their concerns: Many young people are mourning the loss of some big milestones, feeling worried about the future and dealing with other COVID-related concerns, such as the health of their grandparents. Show them you're listening.
Recommend a routine: Help your child come up with a daily structure that balances schoolwork, sleep and eating with self-care, leisure and (safe) socializing. "Be a bit flexible, and take care of the different areas of wellness," Lemke says.

Remember: Teens need time for self-care too. Allow them time to relax and unwind.
If your child is struggling with mental health issues, Mirmont Outpatient Center offers a variety of structured, personalized programs for adolescents, including partial hospitalization and intensive
outpatient options.
Reach out to learn more. Call us at 1.888.CARE.898 (227.3898) to schedule an appointment and ask any questions. Or, use our secure online form to email us.