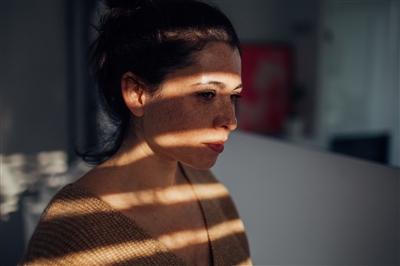 The numbers are startling: Women are two to three times more likely than men to suffer from depression. Understanding why is key to successful treatment.
"It's easy to assume that depression in women is all about biology," says Kim Morrison, MSS, LCSW, clinical supervisor at the Women's Emotional Wellness Center (WEWC), part of Main Line Health. "It's true that women are more vulnerable during times of hormonal changes in our lives. But there are also societal pressures unique to women that can contribute to depression."
For example, trauma and abuse occur far more often among women than men. And at work, women still typically earn less and have fewer opportunities. Such biases can translate to lower self-esteem and more financial stress. Other causes of depression among women may include trying to meet unrealistic expectations, taking on too much and dealing with relationship problems.
Common symptoms of depression in both men and women may include:
Feeling sad, hopeless or "empty"
Not being able to sleep or sleeping too much
No longer taking pleasure in enjoyable activities
But just as the causes of depression can differ between genders, the signs may also vary. For example, women may feel guilty and blame themselves for their depression. In contrast, men may blame circumstances or other people and express their feelings through anger. Successful treatment can depend on recognizing variables like these.
The WEWC is skilled at treating depression in women, offering individual therapy, marriage counseling, and mindfulness and meditation groups. For more serious depression, an intensive, three-times-a-week outpatient program provides treatment in a group setting to foster learning, sharing and growth.
"We're here to surround women with services based on their symptoms and needs," says Morrison. "We want women to understand that they're not alone in what they're feeling, and they don't have to figure it out by themselves."
Women supporting women
If you or a woman you know is dealing with depression, take the first step and ask for help. Depression can be treated. Contact the Women's Emotional Wellness Center at 1.888.CARE.898 (227.3898) or learn more about WEWC services online.
Main Line Health serves patients at hospitals and health centers throughout the western suburbs of Philadelphia. To schedule an appointment with a specialist at Main Line Health, call 1.866.CALL.MLH (225.5654) or use our secure online appointment request form.