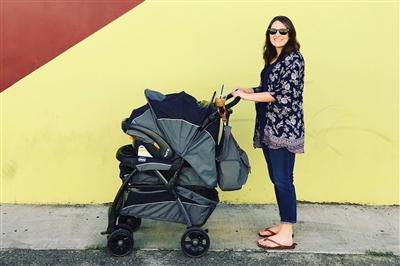 If you're new to this whole parenting thing, knowing what to pack in your diaper bag can be a bit of a mystery. It's easy to start stuffing every little thing imaginable into that handy dandy diaper bag so you're ready for whatever life throws your way. You want to be prepared—we get it!
Knowing what items are essential to have when it comes to caring for your baby on the go can be the difference between an overflowing mess and an organized, well-packed diaper bag.
We spoke with Joannie Yeh, MD a Nemours pediatrician at Riddle Hospital, part of Main Line Health, to find out what you really need in your diaper bag and what can be left at home.
Pack diapers. Lots of diapers.
If you take one thing away from Dr. Yeh's advice, let it be this: First and foremost, diaper bags are for diapers. How many should you pack, you might ask? According to Dr. Yeh, it all comes down to how old your baby is and how long you plan to be out and about.
Newborns urinate about every hour, so plan to pack one diaper for each hour you'll be out, then a few extras just in case. Older babies and toddlers can wait it out a bit longer, but Dr. Yeh recommends packing no less than 10 diapers for an all-day outing.
All kids are different, so take note of how often your baby is going to the bathroom, and then pack accordingly. Don't get too hung up on which kind of diaper, either—according to Dr. Yeh, most babies do just fine with the generic brands.
"Whatever products are recommended, parents can just get the generic versions because it's all pretty much the same ingredients, and they'll save a ton of money," says Dr. Yeh.
Always include wipes and a diaper cream (or Vaseline) in your diaper bag as well.
Keep it clean with hand sanitizer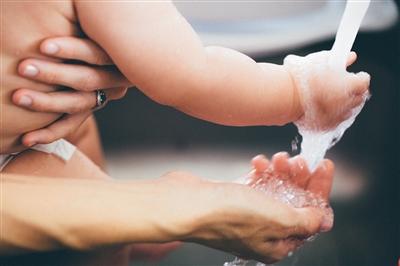 Protecting your baby from harmful germs is crucial to their well-being. Because their immune systems are still developing, newborn babies are especially susceptible to infections.
Washing your hands thoroughly with soap and water is, arguably, the best way to fend off dangerous bacteria, but hand sanitizer does the trick as well. Pack a bottle or two in your diaper bag, and make sure you dab it on your hands before you or anyone else holds or touches your baby.
Pack food and healthy snacks
Chances are your baby will start to get hungry while you're on the go, which is why Dr. Yeh recommends packing small containers of pre-measured scoops of formula powder that you can easily mix with water.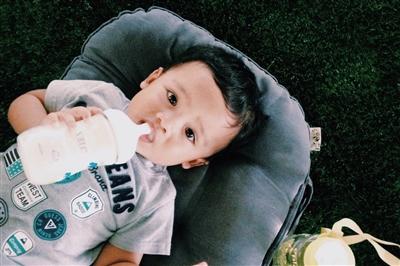 Breastfeeding mothers can also pack refrigerated or frozen breast milk with an ice pack or a small, insulated pouch. Then, you can heat up your breast milk as needed, either by running it under hot water or dunking it in a cup of hot water.
If your baby is a little bit older, Dr. Yeh suggests bringing along some baby food as well.
Parenting is hard work, so don't forget about yourself! It's especially common for breastfeeding moms to feel extra hungry and thirsty, so pack a water bottle and a few healthy snacks for when hunger strikes.
Throw in a book or two
While this isn't necessarily a must-have, Dr. Yeh recommends bringing along a couple books so you can entertain your baby.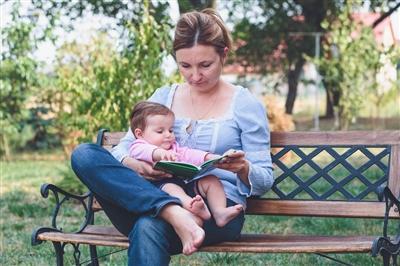 According to Dr. Yeh, books can be used in many different ways: You can simply read them aloud, talk about the various pictures and the shapes, or even ask your baby what they think the characters may be thinking about. Dr. Yeh offers tons more advice on how to interactively read to kids and help them further absorb language on her YouTube channel.
"It's nice to have a book or two because you can use it in so many different ways to entertain a baby," Dr. Yeh explains. "You're not having to resort to the phone to entertain the baby, which is not good for their vision or maintaining their own self-control and self-regulation."
What else might you need?
There will be a time when you'll thank yourself for packing an extra set of clothes for your baby and a burp cloth. Messes and spills will happen.
If you're breastfeeding, Dr. Yeh suggests packing nipple pads for leakage. Some mothers might also want a light blanket or scarf to cover up while breastfeeding. However, moms should feel empowered to breastfeed whenever or however they want, Dr. Yeh notes, so there's no need to cover up unless you wish to.
As your baby grows and develops, you'll want to adjust what you keep in your diaper bag. Review the contents of your diaper bag every couple of months and switch things up as needed.
Skip the booger wipes and baby powder
Every so often a new fancy product comes out and makes its way into many a diaper bag. Take booger wipes, for example, which are a special type of wipes specifically for snot. There's really no need to have these extra items, Dr. Yeh says. Normal wipes work perfectly fine.
Baby powder can get pretty messy, too. If inhaled, it can even irritate your baby's lungs. Dr. Yeh suggests avoiding it altogether.
Remember that there's no such thing as a one-size-fits-all diaper bag. As a parent, you know your baby's habits and needs better than anyone, so there's no secret formula when it comes to what to pack.
There will come a time when you forget something, but that's okay! You'll learn from those mistakes, and in a worst-case scenario, you can always make a quick pit stop at the store.
Main Line Health serves patients at hospitals and health centers throughout the western suburbs of Philadelphia. To schedule an appointment with a specialist at Main Line Health, call 1.866.CALL.MLH (225.5654) or use our secure online appointment request form.