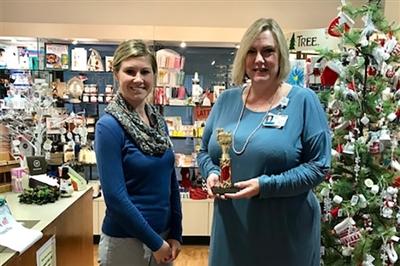 Eileen O'Brien, manager, Merry Token Gift Shop, took home the title for winning recipe for this year's Riddle Hospital Family Fall Fest Chili Recipe contest. This vegetarian chili was a hit with the 2000+ attendees who attended this year's event.
Ingredients
1½ Tbsp canola oil
2 cups chopped onion
⅔ cups carrots, chopped
4 garlic cloves, minced
4 cups water
2 cups frozen or fresh whole-kernel corn
1 cup chopped green pepper
1 cup chopped zucchini
2 Tbsp chili powder
2 tsp dried oregano
2 tsp ground cumin
¼ tsp salt
2 cans 28 oz crushed tomatoes
2 cans 16 oz pinto, kidney, black beans drained and rinsed
1 can tomato paste
1½ Tbsp rice vinegar
1 Tbsp finely chopped chipotle chiles in adobo sauce
Instructions
Heat oil over medium-high heat. Add onion, carrot and garlic and sauté for five minutes.
Stir in water, corn, peppers, zucchini, chili powder, oregano, cumin, salt, tomatoes, beans and tomato paste. Bring to a boil to reduce heat. Cover and simmer for 25 minutes. Stir in rice vinegar and chipotle chiles. Serve with optional toppings, like fresh chopped cilantro, shredded cheese or sour cream. Enjoy!