Congratulations! Your family is expanding, and soon a tiny little human will be gracing your life with boundless love, laughter, light, and, of course, poo. You may be itching to tell everybody, and for good reason—you've got big news to share.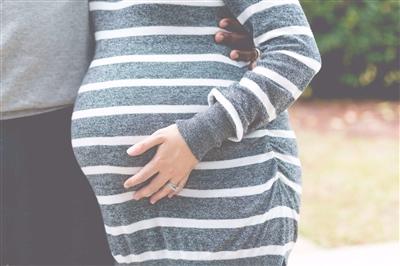 Whether you're pregnant, using a surrogate, or preparing for adoption, determining when and how you tell everyone you're expecting can be overwhelming. Chances are you've gone back and forth about when to let people know, but it's important to remember there is no hard and fast rule about the timing of sharing the big news: It is ultimately up to you.
There are, however, a handful of factors you may want to consider when deciding how to announce that you're expecting. Mary Gentleman, Main Line Health's childbirth education coordinator, offers an expert's take.
Let's start at square one. You just took an at-home pregnancy test, and that infamous little plus sign appeared. While it may be tempting to immediately spill the news, Gentleman recommends getting confirmation from your physician.
Once you're off to a good start with a confirmed pregnancy status, now it's time to let some people in on the secret so you can begin to create a solid support system.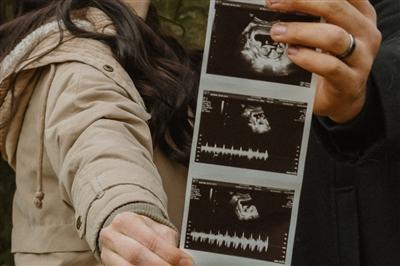 How to tell your parents you're pregnant
One of the major benefits of sharing the news early on with adults in your inner circle, like parents and grandparents, is that you'll have plenty of support through all phases of pregnancy. Once you've told your parents you're pregnant, everyone can begin to fully prepare for the new baby's arrival.
While the adults in your life may be excited to help you welcome a new baby, childbirth and childhood might have changed quite a bit since the last time they were closely involved with caring for an infant. Thankfully, our welcoming baby course can provide expectant families—including grandparents and close relatives—with reliable tools and information that will empower you and your network of supporters to make informed, healthy decisions.
How to tell your other children you're pregnant
Gentleman advises not to wait too long to share the news with big brothers and sisters, as children are very perceptive and may pick up on the fact that something is different. Children often need time to process the big news and understand how another baby will impact their lives.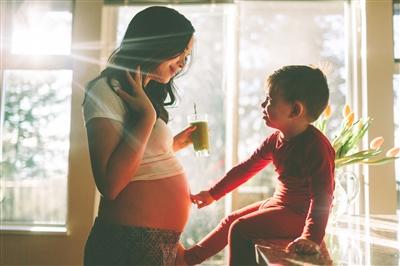 It's completely normal for children to feel emotional or overwhelmed, so try to be patient with them and ensure they feel included each step of the way. Attending a sibling preparation class can help educate and excite your children about the important job of becoming a big brother or sister.
How to tell your friends you're pregnant
Confiding in a close friend is a great way to further build out a support team, which is essential to your health and wellness as an expectant mom. Many friends will be able to offer advice and stories from their own experiences.
However, before telling everyone in your social group you're expecting, be sure to let your friends know what you do and don't plan on sharing on social media. In this digital era, good news can travel fast, and you'll probably want to avoid accidental oversharing online before you're ready.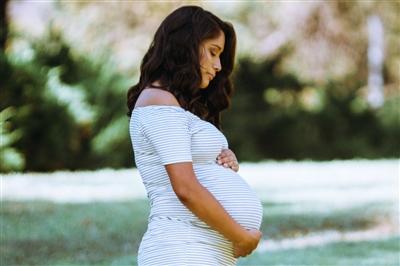 How and when to tell work you're pregnant
Disclosing your pregnancy at work can be a tricky situation to navigate for certain women. Before you tell your employers that you're pregnant, conduct a bit of research on your company's maternity leave policy, and meet with a human resources representative if possible. It may be comforting to have an idea of what to expect before going into the conversation.
While most women can continue with their normal work activities, Gentleman advises those who work in an environment with exposure to chemicals that may be harmful to your health to make necessary adjustments. It's always best to consult your doctor, as they will be able to determine if your work environment may be a health concern for your growing baby.
Determining when and how to tell everyone you're expecting is just one of the many decisions you will have to make on your journey toward parenthood. Remember that everyone's experience is completely unique, and it's imperative to do what feels and works best for you and your family every step of the way.
Main Line Health serves patients at hospitals and health centers throughout the western suburbs of Philadelphia. To schedule an appointment with a specialist at Main Line Health, call 1.866.CALL.MLH (225.5654) or use our secure online appointment request form.