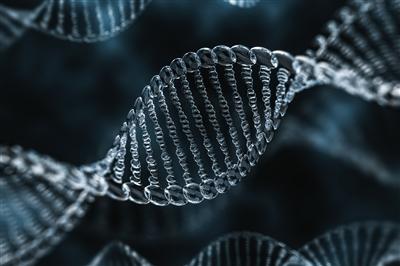 What if every treatment approach or medication for any condition was customized based on your individual genetic profile, lifestyle, environment, health history, diet and microbiome? That's the basis of precision medicine, a highly personalized approach to treating illness and disease, thanks to advances in science and genetic testing that now exists for 2,000 clinical conditions, and more all the time. Rather than the one-size-fits-all approach, the goal of precision medicine is to make sure patients get the exact treatment and dosage at the right time with maximum benefit and experience as few side effects as possible.
LIMR study to determine which chemotherapy patients may develop nausea
Where we see precision medicine very much at work is in the realm of cancer treatment. In fact, a groundbreaking study is taking place at Lankenau Institute for Medical Research (LIMR), part of Main Line Health, where researchers have developed a blood test called ChemoTox for chemotherapy patients to determine their individual likelihood of developing nausea as a side effect. Not all chemotherapy patients experience nausea after treatment and therefore may not need anti-nausea medication.
ChemoTox can help physicians know which cancer patients will need stronger anti-nausea drugs and which may need lower doses or no drugs at all. According to lead researcher Margaretha Wallon, PhD, LIMR assistant professor, "With this test, cancer treatment could be so much easier for patients. They could feel well enough to go about their lives and not be fearful of or debilitated by delayed-onset nausea."
While a preliminary evaluation of this ongoing study has been completed and published, several hundred more participants are needed to supply the data required by federal regulatory authorities before approval of this testing method. To learn more about participating in the ChemoTox study, patients are advised to consult their medical oncologists.
Targeted therapies becoming new norm in cancer treatment
Other ways precision medicine is revolutionizing cancer treatment is with "targeted therapies," which are drugs that target genetic changes in a tumor, blocking the growth of cancer cells. Ovarian cancer and now breast cancer are among the first areas where targeted therapies became standard treatment. Identification of specific types of genes, such as BRCA1 and BRCA2, informs the type and path of treatment a patient will receive. Understanding a person's molecular profile and applying more precise drug treatment can spare the patient from undergoing treatments that likely won't work, or could worsen the person's condition or increase side effects.
While a number of targeted therapies exist and have been FDA-approved for different types of cancers, many more are still in the research or clinical trial stage. LIMR scientists continue their study of IDO inhibitors, for example, a new class of experimental cancer drugs pioneered at LIMR. The drugs target an enzyme (IDO1) that gets switched on by cancerous tumors and proceeds to starve the body's immune cells, making it difficult for the immune cells to destroy cancer cells. Early clinical trials in which IDO inhibitors were introduced to patients with cancer have shown promise for the drugs. Additional late-stage clinical studies in which IDO inhibitors are being tested in combination with chemotherapy, vaccines or immune checkpoint therapy, are now underway.
Another study taking place at LIMR involves a new approach to advanced-stage ovarian cancer. The study has shown that suppression of a specific protein called HuR—which regulates hundreds of genes—can disrupt molecular pathways that ovarian tumor cells need to survive. Using a new technique, the researchers were able to directly target tumor cells with a therapy that blocks the action of HuR. Results from animal studies showed a significant reduction in ovarian tumor growth, without harm to surrounding healthy cells. This groundbreaking work, which was led by Janet Sawicki, PhD, deputy director of LIMR, could potentially result in a more effective treatment option than the standard treatment for aggressive ovarian cancer, which involves surgical removal of tumors followed by chemotherapy.
Also in the area of precision medicine, Main Line Health patients are participating in an ongoing (and now closed) national research trial of the National Cancer Institute called NCI-MATCH. The goal of the study is to determine whether adults whose tumors have specific gene abnormalities could benefit from being "matched" with certain drugs. While the primary study is closed, eligible patients may still enroll in MATCH treatment sub-studies.
Health research initiative to better predict and prevent disease
In 2015 President Obama announced the Precision Medicine Initiative (PMI), to serve all Americans and "to enable a new era of medicine through research, technology, and policies that empower patients, researchers, and providers to work together toward development of individualized care." Through this initiative doctors and researchers are working to help predict and prevent disease by better understanding what will work best for individuals vs. the average person.
Under the PMI, the National Institutes of Health (NIH) has launched the All of Us research program, the largest and most cohesive human health database ever to be created. The aim of the program is to engage one million Americans who will share their unique health data, which includes answering surveys and (optionally) sharing electronic health records. By gathering this diverse representation of human health experience in the United States, including information about genes, diet, hereditary illness, lifestyle, and body measurements (e.g., height, weight, blood pressure), researchers will be able to more effectively evaluate, study and develop better treatments for generations to come.
The work could also:
Identify a person's risk for certain disease
Determine which treatments work for which people
Connect people to the right clinical studies, if needed
Test the effectiveness of mobile devices in helping people take care of their health
"Recent medical advances that we enjoy today came about because of research," says LIMR president and CEO George Prendergast, PhD. "Indeed, research remains essential for advancing health care, because we know it can lead to medical breakthroughs that improve and save lives."
The All of Us program allows participants to be partners in research vs. subjects, and participants will have access to a wide range of study results.
Potential and problems with precision medicine
While precision medicine holds considerable promise, it is not without its challenges. Medical genetics is still an emerging field (keep in mind that the human genome was mapped just over 25 years ago), and genetic testing requires expert feedback and the ability to evaluate based on deep understanding of the human genome and medical science as well as the role of individual health and lifestyle factors. Being able to fully understand genetic test results for the many thousands of conditions for which genetic testing is available, and to explore appropriate treatment approaches and outcomes with patients is quite complicated, and not all doctors have this level of expertise.
Still, as DNA research and scientific breakthroughs continue to improve our understanding of individual human health, and advances in technology provide us with more sophisticated ways to store, manage and analyze data, we're likely to see precision medicine touching all areas of health care and transforming the way people are treated for common as well as rare conditions.
At Main Line Health, patients who have particular concerns about hereditary cancer may wish to see a genetic counselor through our Cancer Risk Assessment and Genetics Program. The Cancer Risk Assessment and Genetics Program is offered at Main Line Health locations throughout the Philadelphia suburbs and is available to anyone concerned about cancer risk due to a personal or family history of cancer.
Main Line Health serves patients at hospitals and health centers throughout the western suburbs of Philadelphia. For more information or to schedule an appointment, call 484.565.GENE (4363) Monday–Friday, 8:00 am–4:00 pm.