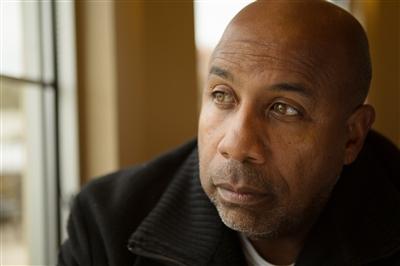 Depression is often thought of as a behavioral health issue—a mental health disorder that affects only the brain. But several health studies have shown that its physical effects can be far-reaching, impacting factors like sleep quality, sexual desire, weight, memory and pain.
One especially significant complication of depression is heart disease. In recent years, the two-way link between depression and heart disease has been well-documented. A 2014 Annals of Behavioral Medicine study suggested that between 20 and 30 percent of cardiac patients suffer from depression, a rate that is more than double that of the regular population.
Furthermore, a 2017 study conducted by Intermountain Medical Center Heart Institute found that a depression diagnosis doubles the risk of death after heart disease. This is due, in part, to the feelings of anxiety, worry and stress that can follow a cardiac event.
After something as life-changing as a heart attack or heart surgery, it's not uncommon to be scared or worried about your health going forward. But when these emotions aren't properly managed, they can manifest themselves physically.
"Depression can cause inflammation and increase the production of stress hormones in the body, both of which can increase the risk of heart disease," explains Giampaolo Gallo, MD, psychiatrist at Mirmont Treatment Center, part of Main Line Health. "For a person who is already at increased cardiac risk, factors like these can have even more damaging—and potentially fatal—results."
Improving your mood after such a significant event is, of course, easier said than done. If you've recently undergone a cardiac event or you're supporting a loved one who recently underwent a cardiac event, there are a few things you can do to keep your spirits high and prevent depression or the risk of complications from depression.
Seek social support
Above all, find your support system.
"This is good advice for anyone who is suffering from depression," says Dr. Gallo. "Whether it's immediate family, your friends or a local support group, it's important to find people that you feel comfortable talking to openly and honestly about your struggle."
This may be easier said than done. Even the people who are closest to you may have a difficult time understanding why you're not more grateful for a "second chance" at life or the chance to live a healthier lifestyle. Remember that you have a right to feel upset, anxious or stressed and look for healthy ways to cope.
Local hospitals and community centers in your area may offer free support groups for you. Lankenau Medical Center and Bryn Mawr Hospital offer monthly heart-to-heart conversations support groups for women who recently experienced a cardiac event.
Make a list
When you're struggling with depression, it can be difficult to find the silver lining. During moments when you find yourself feeling particularly sad or upset, make a list of at least two or three reasons why you're grateful or proud of yourself. These reasons can be as simple as "I made dinner today" or as significant as "I made it to my doctor's appointment." Celebrating the small victories can help you focus on these milestones.
Keep your cardiac rehab appointment
Cardiac rehab is an important part of helping you physically recover from a cardiac event, but it turns out that it can also be an important part of emotional recovery, too.
According to a 2015 Journal of the American Medical Association study, cardiac rehab has been shown to prevent subsequent cardiac events, cardiac death and depression.
"This is another example of the importance of social support," says Dr. Gallo. "Being able to connect with other patients who have had similar experiences and share struggles and successes can help reduce the likelihood that you'll be affected by depression. A regular exercise regimen, like that followed during cardiac rehab, can also help reduce the risk of depression."
Recognize the symptoms of depression
Nobody can completely prevent depression from happening to themselves or a loved one. That's why it's important to make sure you recognize the symptoms of depression:
Sadness
Feelings of worthlessness and guilt
Loss of interest in normal activities
Difficulty concentrating
Poor memory
Difficulty sleeping or sleeping too much
Significant weight loss or weight gain
Frequent thoughts of death or suicide
Unexplained body aches and pains
If you start to notice symptoms like these in yourself, talk to your cardiologist, who may be able to recommend a therapist or behavioral health specialist for you. If you notice these symptoms in a loved one or someone else you're caring for, try talking to them about changes you've noticed in their mood or behavior. A supportive, encouraging and open dialogue with you may make them more willing to open up to their physician about the struggles they're experiencing.
Compassionate care close to home
Mental and emotional well-being are integral to a healthy life. When people suffer with mental illness, it significantly impacts all aspects of their lives, including family, relationships, employment, leisure activities, and the basic satisfaction experienced from fully participating in life. Main Line Health Behavioral Health provides programs and services that help people work through the issues that are keeping them from engaging in life.
To schedule an appointment with a specialist at Main Line Health, call 1.866.CALL.MLH (225.5654) or use our secure online appointment request form.