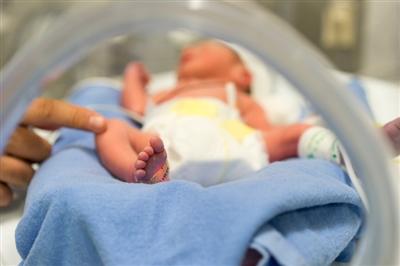 A new study, published in the American Heart Association journal Circulation, finds another heart disease risk factor that may be exclusive to women: delivering preterm babies.
The study, based on data from more than 70,000 women, found that—compared with women who delivered full-term babies—women who gave birth earlier than 37 weeks had a 42 percent increase in heart attack and stroke risk. Women who gave birth earlier than 32 weeks had twice the risk compared to women who delivered at full-term.
The study is not the first of its kind. Earlier research has demonstrated a link between preterm delivery and heart disease risk in women. However, the Circulation study does find that this increased risk is independent of other lifestyle factors, like obesity, smoking or diabetes.
"There are already some heart disease risk factors associated with pregnancy, like pre-eclampsia and gestational diabetes, but this study confirms what other research has previously suggested—that preterm birth can also be a risk factor and should be considered by cardiologists," says Riti Patel, MD, FACC, Lankenau Heart Institute cardiologist at Lankenau Medical Center, part of Main Line Health.
While the study does not designate whether or not this risk is equal for women who delivered vaginally or via cesarean section, Dr. Patel says it's important for all expectant mothers to be aware of this risk factor and manage heart disease risks that you can control.
"The fact that preterm delivery is a risk factor for heart disease, independent of other lifestyle or biological factors, means it's even more important for women to take control of their heart health," says Dr. Patel.
That means maintaining a healthy weight and exercising regularly—even during pregnancy—and avoiding smoking and limiting your alcohol consumption. Dr. Patel also urges women to talk to their obstetrician about how they can reduce their risk for preterm labor.
"If you're planning to become pregnant, visit your OB/GYN for a comprehensive check-up. Reducing stress, treating existing health issues and timely prenatal care can all help reduce your risk of preterm delivery and—in turn—heart disease."