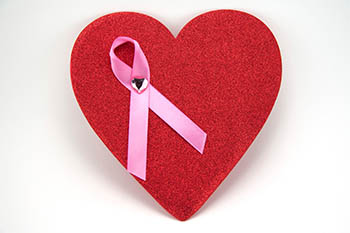 The continued development of effective treatments for patients diagnosed with cancer—treatments that can cure the disease or at least keep it at bay—means that more people are surviving cancer and living much longer after treatment. Researchers have found, however, that a number of treatments used to kill cancer cells can also cause heart damage. This direct link between cancer treatment and heart disease has led to a new sub-specialty among physicians called cardio-oncology.

"Heart disease is, in fact, the leading cause of death in cancer survivors," says Irving Herling, MD, a cardiologist with Lankenau Heart Institute and Director of Clinical Cardiology for Lankenau Medical Center and Main Line Health. "Our understanding of this connection has led to a growing collaboration between cardiologists and oncologists, who are now working closely together to thoroughly assess and vigilantly monitor patients who may be at risk."
The inadvertent impact on the heart caused by cancer medications and treatments is referred to as cardio-toxicity. It can harm the heart muscle, valves, blood vessels and electrical system, and cause potentially dangerous blood clotting, as well as worsening or causing high blood pressure. Some of these side effects can be immediate, such as irregular heart rhythms or chest pains, while others may take effect over time, resulting in clogged arteries or heart failure. Patients with preexisting conditions like diabetes, high cholesterol and obesity are at even greater risk.
Dr. Herling notes that in particular, many of the medications and therapies introduced in the past few decades to treat breast cancer are among those with the greatest potential for cardio-toxicity.
"The good news is, now that we have this knowledge, we're able to better anticipate, manage and potentially avoid the adverse effects on the heart from cancer treatment," says Dr. Herling.

Currently, there are only a select few cardio-oncology programs across the U.S., and most are associated with large academic medical centers. Lankenau Heart Institute has created a formal cardio-oncology program in conjunction with cardiology and oncology physicians at Main Line Health's four community hospitals—Lankenau Medical Center, Bryn Mawr Hospital, Paoli Hospital and Riddle Hospital—to help identify at-risk patients prior to treatment and monitor those who have already undergone treatment.

Lankenau Heart Institute's cardio-oncology program involves a team approach with an emphasis on highly individualized care. Its guidelines and strategies help to manage cardiovascular risk, and prevent heart complications in patients with a new cancer diagnosis as well as in cancer survivors post treatment. Screening protocols help to identify at-risk patients prior to treatment, enabling patients to enter into cancer treatment with full knowledge of their risk and the potential for adverse effects on the heart, and a system in place to minimize that risk or eliminate it altogether. The program also facilitates more research, so that in the future, physicians can better predict each patient's predisposition to develop heart complications, establish strategies to combat these complications, and design less cardio-toxic cancer treatments.

"Our cardio-oncology program is of great benefit to our patients, who will be able to maximize their ability to have their cancer cured, while minimizing potential cardiovascular complications," says Dr. Herling.

While patients with new or recent cancer diagnosis are now carefully managed through the cardio-oncology program at Main Line Health, Dr. Herling urges people who were treated for cancer some years ago to reach out to their oncologists or primary care physicians. The question to ask is if any of the cancer treatments they may have received have been recently discovered to cause cardio-toxicity. Individuals who have received such medications should be monitored regularly by a cardiologist to mitigate potential risks. 

"It's our goal as oncologists and cardiologists to provide patients with better and longer lives," says Dr. Herling.
Dr. Herling's personal motto is 'Beyond cancer, live long with your heart strong.' His dedication to the area of cardio-oncology has earned him recognition here at Main Line Health and internationally. Dr. Herling serves as the Ernest Scheller III Inaugural Chair in Innovative Cardiology at Lankenau Heart Institute, a position funded by a philanthropist who lost his son to heart damage caused by radiation treatment for lymphoma. Upon hearing of Dr. Herling's interest in cardio-oncology, the Scheller family made a generous gift to allow for more intensive focus in this area of cardiovascular care.
Dr. Herling shares his cardio-oncology expertise with clinicians across the globe. The strength of the Lankenau Heart Institute cardio-oncology program recently earned him an invitation to present at the Global Oncology Summit, a bi-annual gathering of leading cancer experts.