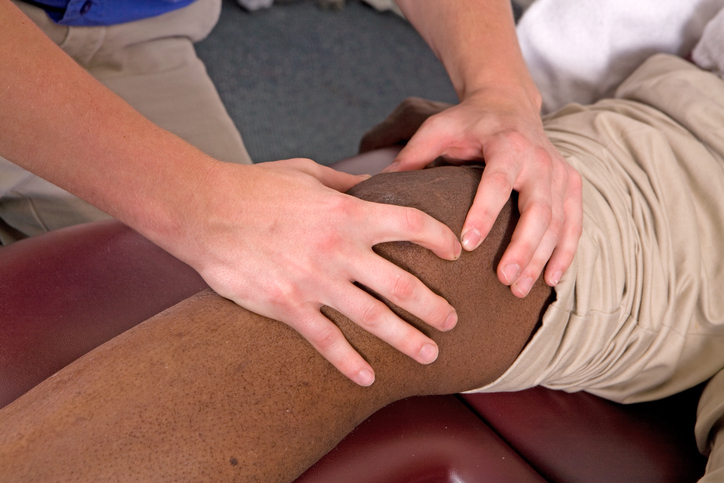 It used to be that "holistic" and "hospital" wouldn't appear in the same sentence. These days, however, a whole-person approach and wellness mindset permeate medical culture as integrative therapies make headway into the hospital room.
A shining example of this is at Bryn Mawr Hospital, where patients benefit from reiki treatments provided by nurses who are trained in this modality. Their training involves an understanding of the human energy field and an ability to use one's hands to channel energy to areas of the body that need healing. The premise is that when someone is ill, there is a disturbance in that person's energy field, and reiki can help restore balance and harmony to the body. Some patients report a sense of calmness, relaxation and a decrease in pain after a reiki treatment. The treatments are provided at no additional cost to the patient.
Statistical evidence of pain, anxiety reduction at Bryn Mawr Hospital
The reiki program at Bryn Mawr Hospital, part of Main Line Health, evolved from a pilot study performed there several years ago. The study was designed to assess the effectiveness of reiki in managing pain for patients who had undergone knee arthroplasty. Barb Notte, certified holistic nurse and reiki master, worked with a small team of nurses to measure pain on the zero-to-10 pain scale used with postsurgical patients. Their results showed "statistically significant reductions in pain"—not to mention patient demand for the service increased because people enjoyed the therapy so much. Notte and her colleagues presented their research at a nursing conference in Prague in 2013 and later published the results of the study in a clinical journal.
With 25 nurses now trained in Reiki at Bryn Mawr Hospital, the team treats more than 110 patients every month with priority given to surgical patients. Statistics are showing an average 2.9 point reduction in pain on the zero-to-10 pain scale, and an average 2.5 point reduction in anxiety.
Reiki benefits postsurgical and nonsurgical patients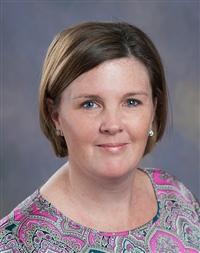 Each 30-minute session is provided by a nurse who is a reiki practitioner. The nurse ensures a relaxing environment by putting a "do not disturb" sign on the door and removing or turning off any outside stressors, such as beeping machines.
"For that half hour," says Ann Blaney, RN-BC, and clinical coordinator of integrative therapies at Bryn Mawr Hospital, "you're safe and secure with someone who is really present for you for those 30 minutes. Health care is so busy, and this is a way of slowing down, being present in the moment with the patient."
Patients who have a scheduled surgery at Bryn Mawr Hospital may call the Reiki Line in advance to request reiki treatment after their surgery. Patients leave their name, number, and date of surgery, and a reiki nurse will call them back to discuss any concerns about surgery, and to tell them more about reiki and what to expect from the therapy.
"Not only are you getting a reiki nurse," adds Blaney, "you're getting extra attention, counseling and reassurance."
Nonsurgical patients may request reiki during their hospital stay, or may be referred by a nurse or doctor overseeing their care. Blaney cites the example of a nurse who may have a patient on the oncology floor who is having pain and anxiety due to newly-diagnosed colon cancer. The nurse can call the Reiki Line and leave a message, recommending and requesting reiki treatment for that patient.
"Our biggest referrers are the doctors and nurses," Blaney explains. "There's a really accepting culture around reiki here, in part because of the education the physicians and nursing staff received while the study was being conducted."
Bryn Mawr Hospital patients also benefit from additional integrative medicine services, including therapeutic music (a harpist plays in different areas of the hospital) and pet visitation, the calming companionship and therapeutic presence of dogs who visit and sometimes lie with sick or dying patients.
Clinical aromatherapy in Main Line Health hospitals
Across the Main Line Health system, more than 200 nurses are trained in clinical aromatherapy, which is the use of essential oils for relaxation and pain relief. Patients in any one of the four hospitals may receive a calming lavender hand massage, for example, or peppermint inhalation for nausea.
"Health care is changing," Blaney continues. "There's this turn towards wellness and promoting health from within. And we know that a certain percentage of Americans use some form of integrative therapy at home, whether it's tai chi, massage, or yoga. We're paying attention to this shift and making integrative therapies available at the hospital. It's all part of our 'well ahead' approach to health care."
If you or a loved one is having surgery at Bryn Mawr Hospital and would like to schedule a reiki session in advance, call the Reiki Line at 484.337.4581.