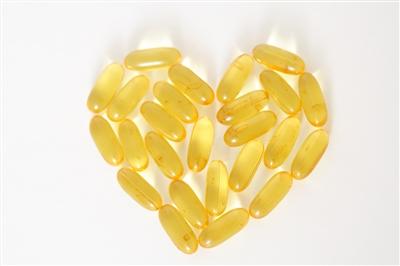 As you walk through the vitamin aisle of any pharmacy of health food store, it's easy to be tempted by labels offering big health benefits in a little capsule. It's not uncommon to see vitamins or supplements that promise a better memory, better sleep, and even better heart health. But are these claims valid, or too good to be true?
"Nutrients like fiber and plant stanols and sterols that can be found in vitamin form are good for your heart. But generally, it's best to get these kinds of nutrients from your diet, rather than from a vitamin or a dietary supplement," explains Riti Patel, MD, cardiologist, Lankenau Heart Institute at Lankenau Medical Center, part of Main Line Health.
Be cautious about claims
While most supplements claim to improve your heart health, these promises may not be as straightforward as they seem.
"Dietary supplement manufacturers are not required to obtain FDA approval before marketing a product, which means they are not responsible for correcting misleading product information," explains Dr. Patel. "These manufacturers have no responsibility to disclose dangerous side effects so, if a claim seems too good to be true, it probably is."
Although these products may appear to be a quick fix, there have yet to be any vitamins or supplements that can boost heart health or lower blood pressure or cholesterol simply by taking a pill.
While the use of most vitamins and dietary supplements is discouraged, one exception is the use of fish oil supplements, which contain Omega-3 fatty acids. Although this heart-healthy nutrient can be found in fish, many people don't get enough Omega-3 in their diet.
"Although many vitamins and supplements are easy to find and purchase, it's important to talk to your cardiologist before taking anything that hasn't been prescribed to you, even Omega-3 supplements," says Dr. Patel.
Don't discount diet
When it comes to making sure your heart is healthy, the first line of defense is your diet. By opting for a diet that's rich in whole grains, fruits and vegetables, protein, and healthy fats, you can get the same benefits you would from dietary supplements.
"Rather than taking separate supplements to meet your health needs, a healthy diet offers a range of vitamins and minerals that can improve your cardiovascular health," says Dr. Patel.
Before you commit to taking a dietary supplement, talk to your cardiologist about a dietary plan that works for you.
With four hospitals and many community cardiology sites throughout the region, Lankenau Heart Institute's team of cardiologists, cardiovascular surgeons and sub-specialists seamlessly integrate prevention, diagnostics, treatment, rehabilitation and disease management into one uncompromising service. Visit our website to learn more about the Lankenau Heart Institute.