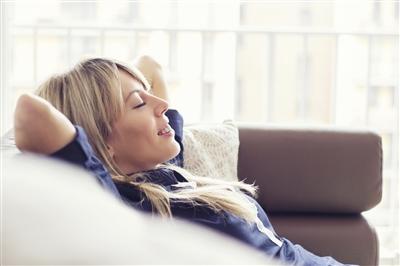 We live in a busy world. At the same time you're trying to remember the details of yesterday's meeting, you're probably also focusing on getting the kids to school on time and trying to decide when you'll have time to pick up something for lunch. As you're scheduling upcoming doctor appointments, you might also be researching potential vacation spots. A busy society has forced us to focus on a number of different tasks at once.
Although one might assume this ability to multitask is making us sharper and more alert, spending too much time thinking about the past or future can actually cause feelings of stress, anxiety, and depression.
"No one knows more about how fast-paced our society is than parents and other caretakers," says Liz Bland, LCSW, director of the Women's Emotional Wellness Center (WEWC) at Main Line Health Newtown Square. "They're navigating so much: their schedules, their children's schedules, family dinners, feeding times, doctors' visits, sports practices, PTO meetings…the list goes on."
Fortunately, although the option to stop time isn't available, there are still ways to make time in your day to focus on living in the present, rather than focusing on what has happened or will happen in the future. One of the most common tactics is a practice called mindfulness. Though mindfulness can be an effective coping tool for anyone, it is especially effective for parents.
"Mindfulness is a therapeutic tool that can teach parents how to focus on the present and prevent them from feeling overwhelmed," says Bland.
Next time you're feeling like there's too much on your plate, Bland recommends the following tips to take a step back and focus your attention and efforts on the present:
Focus on the tasks at hand one at a time. Laundry, cleaning, work projects and other responsibilities on your to-do list will get done.
Accept help. Delegate responsibilities to friends and family who offer to help you so that you can get the rest and relaxation you need.
Set aside time for yourself. Even if it's just 10 or 20 minutes each day, carve out time for yourself. Read a book, practice deep breathing, take a warm bath or shower; treat yourself to a calming activity you enjoy.
Before you say yes to another task, ask yourself: Is this good for me? Be honest with your answer. Over-committing yourself can lead you feeling stressed or resentful.
Check in regularly by asking yourself: How do I feel? What do I need? Remember that your needs do not need to take a backseat.
The Women's Emotional Wellness Center offers several general mindfulness treatment groups for women looking to build and maintain a mindfulness practice: Mindfulness and meditation group, and Mindfulness, meditation and movement group. Learn more by visiting the Women's Emotional Wellness Center page.
Join Main Line Health's Women's Emotional Wellness Center on Facebook for inspirational articles and messages, program updates and social support.