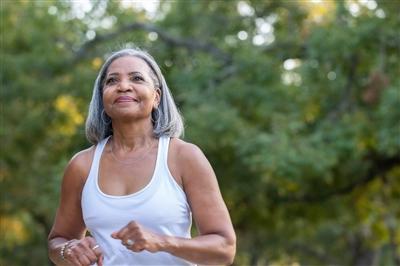 What equipment do you need for an effective workout? Depending on your preferred routine, your answer may vary. But at the very least, an effective workout requires comfortable, breathable workout clothes and a pair of sneakers.
Well, and your cell phone. And your earphones. And maybe your tablet or e-reader if you're going to be on the treadmill and want something to do.
Our phones go everywhere with us—and for many of us, that includes to our workouts. But Bruce Kelly, MS, CSCS, CFSC, lead trainer and metabolic specialist who is part of the team at Main Line Health Integrative & Functional Medicine, says it might actually benefit your workout to leave your cell phone and devices at home.
He offers two reasons for this: First, using an electronic device during a workout (particularly if you're watching a show or reading) can be distracting. Some exercises require our full concentration and focus, and electronics can distract us.
Second, it takes away the opportunity to fully recharge mentally. "If one of the goals of exercise is to serve to decrease anxiety and improve mental health then carrying our tech with us constantly isn't serving that purpose very well," says Kelly.
Kelly acknowledges that, for some people, listening to music or catching up on a television show can serve as motivation during a workout. Still, he encourages patients to give it a try.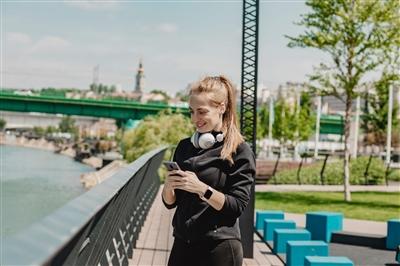 "Start slowly and wean yourself off your devices a little bit at a time. Try to reserve one or two days per week where you are not using devices during your workout," he says. "I think you'll find yourself more relaxed and be more engaged in your training."
If going completely tech-free seems impossible to you, consider putting your phone on do not disturb so you can continue to use it to listen to music but won't be bothered by texts, calls or emails. If you don't have the luxury of completely disconnecting, schedule in breaks every 15-20 minutes, but leave the rest of your time to focus solely on your workout.
The Main Line Health Integrative & Functional Medicine team is dedicated to providing personalized care for mind, body and spirit. Learn more about our services and meet our team.
Main Line Health serves patients at hospitals and health centers throughout the western suburbs of Philadelphia. To schedule an appointment with a specialist at Main Line Health, call 1.866.CALL.MLH (225.5654) or use our secure online appointment request form.