President, Mirmont Treatment Center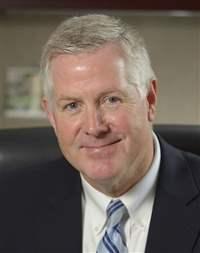 Tom Cain came to Mirmont Treatment Center in June 1999. As president, he is responsible for strategic administrative planning, community outreach and program development, as well as all phases of the day-to-day operations for this 109-bed, residential drug and alcohol treatment facility.
Before joining Main Line Health, Cain worked at Malvern Institute for 10 years, where he held the positions of clinical director and CEO. Prior to entering health care, Cain provided pastoral care in a variety of settings, including soup kitchens, homeless shelters, hospitals, drug rehabs, schools and prisons.
Cain is a graduate of West Chester University. He holds a master's degree in theological studies from the Washington Theological Union, as well as a master's degree in social service administration from Bryn Mawr College.
Cain and his family reside in West Chester, Pennsylvania.