Senior Vice President and Chief Information Officer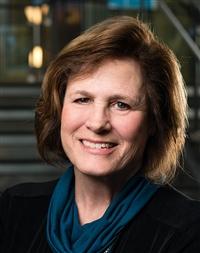 Kay Carr, senior vice president and chief information officer at Main Line Health, is responsible for the planning, implementation and support for Information Technology (IT) at Main Line Health, which also includes telecommunications and audiovisual support. Carr plays a critical role as a member of the PIVOT (Promote Innovation by Valuing Organizational Transformation) Project Executive Steer as Main Line Health works toward the implementation of Epic as its single, integrated electronic medical record system.
Carr brings an extensive health care IT leadership background to her role at Main Line Health. She is an accomplished leader in identifying opportunities to use technology to enable an organization to transform to meet strategic, quality and financial goals. Prior to her role at Main Line Health, she spent four years with Encore, a leading national health care IT consulting firm, where she worked with several health systems as an interim CIO. Prior to joining Encore, Carr was the CIO at St. Luke's Episcopal Health System in Houston for 13 years.
A certified CPA, Carr received both her bachelor of arts degree and a master's degree in library science from Louisiana State University. She has been a member of the College of Healthcare Information Management Executives, the Healthcare Information Management Systems Society, and the Inaugural Advisory Board of Hospital and Health Networks Most Wired magazine.