Gregory Papa, Interim Vice President, Human Resources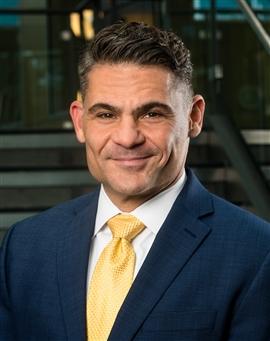 Greg is currently serving as the Interim Vice President, Human Resources for Main Line Health.
Greg joined Main Line Health in 2006. Prior to his current assignment, he served as the Director of Human Resources at Lankenau Medical Center, a 351-acute care teaching Hospital with 2600 employees. Greg was responsible for leading the delivery and design of strategic and operational human resources services throughout Lankenau.
Prior to joining Main Line Health, Greg spent 8 years as Vice President of Human Resources at Mercy Hospital of Philadelphia and 3-years at Germantown Hospital and Medical Center in Philadelphia. Greg has 25 years in Health Care Administration managing and directing the Human Resources function in various Hospitals in the Philadelphia region.
Greg holds a Master of Science degree in Human Resources Development from Villanova University and a Bachelor of Science degree in Business Administration from LaSalle University and is certified by the Society for Human Resources Management as a Senior Professional in Human Resources Management.
Greg resides in Philadelphia.